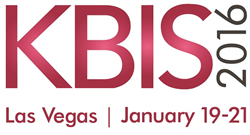 MR Direct will unveil eight new striking, irregular-shaped and wildly-textured vessels in various types of stone and bamboo
Toledo, Ohio (PRWEB) January 15, 2016
Las Vegas is the venue once again for the annual Kitchen and Bath Industry (KBIS) Show. The 2016 edition, presented in conjunction with the National Kitchen and Bath Association (NKBA), will be a three-day event, January 19-21; and promises to be one of the best ever. Over 500 display areas have been reserved by the leading manufacturers in the industry, and attendance is expected to continue to escalate well past last year's record 132,000 visitors.
MR Direct is proud to be one of those renowned exhibitors, and once again this year will be introducing a number of new sink designs. One is its very exclusive line of undermount glass sinks. Glass vessels, as well as undermount styles in various materials, have been around for some time; but now they are united into a beautiful new collection. The UGM models are oval while the UG1913styles are rectangular, each available in seven glistening colors.
The innovation doesn't end there. Vessel sinks are certainly not uncommon, and MR Direct already has a full line of beautiful round-shaped bowls. At KBIS 2016, however, MR Direct will unveil eight new striking, irregular-shaped and wildly-textured vessels in various types of stone and bamboo.
The stainless steel collection has also been expanded. Seven new designs, all manufactured in North America of premium 300-grade steel, are being offered in a variety of thicknesses to accommodate the budget-minded consumer. Additionally, two of these models have the option of being mounted either over or under the countertop.
Of course all other lines including porcelain, TruGranite, copper, and bronze will also be showcased alongside distinctive faucets for the kitchen, bath, and shower. Antique bronze, a deep chocolate coloring with copper tipped edges, is the newest sophisticated metallic faucet finish available on most models.
For proprietors of their own showrooms, MR Direct's exclusive marketing tools will be available to review. The two most intriguing of these sales aids are the slimmed down kiosk, featuring a large touchscreen to scroll through the entire MR Direct catalog; and the virtual reality app, Home Reality, which allows prospective customers to view any sink, with any countertop, in their very own kitchen or bath setting.
All these items and more are available for review at http://www.MRDirectint.com.