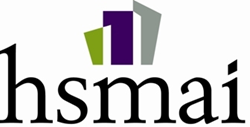 The people named to this list have made incredible contributions to the hospitality industry.
McLean, VA (PRWEB) January 19, 2016
The Hospitality Sales & Marketing Association International (HSMAI) has announced its 2015 honorees for The HSMAI Top 25: Extraordinary Minds in Hospitality Sales, Marketing, Revenue Optimization. Now in its 13th year, The HSMAI Top 25 honors leaders in sales, marketing, and revenue optimization of hospitality, travel and tourism organizations for their accomplishments in the preceding 18 months.
HSMAI will honor The HSMAI Top 25 in conjunction with the Adrian Awards Dinner Reception and Gala on February 16, 2016, at the New York Marriott Marquis, and in a private ceremony co-hosted by Questex Hospitality + Travel.
"The people named to this list have made incredible contributions to the industry," said Robert A. Gilbert, CHME, CHBA, president & CEO of HSMAI. "Their innovative sales, marketing and revenue management ideas have helped fuel the success of the hospitality industry the past two years."
The HSMAI Top 25 Extraordinary Minds for 2015 are:

Robert Allegrini: Vice President, Hilton Worldwide
Bob Anderson: President, Star Performance Inc.
Srikanth Beldona: Associate Professor & Program Director of MS in Hospitality Business Management, University of Delaware
Barry Biggar: President/CEO, Visit Fairfax
Colleen Birch: Vice President, Hotel Optimization, The Cosmopolitan of Las Vegas
Noah Brodsky: SVP, Worldwide Loyalty and Engagement, Wyndham Hotel Group
Felipe Carreras: Director E-Commerce, Best Western Hotels & Resorts
Richard Cassey: Chief Strategy Officer/Partner, Commit Agency
Adriena Daunt: Public Relations Manager, The Americas ,Tourism New Zealand
Stephanie Davis: Industry Director, Google
Tammy Farley: President, The Rainmaker Group
David Fine: Senior Vice President, Sales, Marketing & Revenue Development, PGA National Resort & Spa
Nina Herrera-Davila: Senior Director, Consumer PR-Marriott Signature Brands, Marriott International
Lauren Levin: Senior Vice President, Marketing and Communications, sbe
Bill Linehan: Executive Vice President and Chief Marketing Officer, RLHC
Monya Mandich: Head of Global Marketing & PR, Expedia Media Solutions, Expedia, Inc.
Shannah Milstead: Executive Director, Sales Programs, FRHI Hotels & Resorts
Kyle Murdoch: Senior Director, Digital, The Ritz-Carlton Hotel Company
Charlie Osmond: Chief Tease, Triptease
Chris Romer: President & CEO, Vail Valley Partnership
Marie Torres: Vice President, Marketing & Branding, Destination Hotels
Claudia Vecchio: Director, Nevada Department of Tourism and Cultural Affairs
Chris Wilroy: Senior Vice President, Commercial Services, Hilton Worldwide
Monica Xuereb: Chief Revenue Officer, Loews Hotels & Resorts
Kristin Yantis: Principal, Malen Yantis Public Relations
The "Top 25" recipients were selected by a panel of senior industry executives based on recent work meeting the following criteria: creativity and innovation; cutting edge sales or marketing campaigns; triumph in challenging situations; and sales efforts that resulted in dramatic gains.
Tables and tickets for the HSMAI Adrian Awards Dinner Reception and Gala are still available for purchase. For additional information on the HSMAI Adrian Awards and "Top 25" list visit http://www.adrianawards.com.
About HSMAI
The Hospitality Sales and Marketing Association International (HSMAI) is committed to growing business for hotels and their partners, and is the industry's leading advocate for intelligent, sustainable hotel revenue growth. The association provides hotel professionals & their partners with tools, insights, and expertise to fuel sales, inspire marketing, and optimize revenue through programs such as HSMAI's MEET, Adrian Awards, and Revenue Optimization Conference. HSMAI is an individual membership organization comprising more than 7,000 members worldwide, with 40 chapters in the Americas Region.