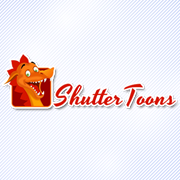 "Be the hero of your own story!" - Shuttertoon's
(PRWEB) February 01, 2016
Shuttertoons is running a contest to name their mascot, the Shuttertoons Dragon, and their Design Center. Shuttertoons is a digital printing company that specializes in personalized gifts with the intention of helping others preserve precious memories. The company recently updated their Design Center software in order to make an intuitive platform that allows people with a wide range of technological and artistic abilities to design their own customized products.
The contest will run run for two weeks. Entrants are asked to submit their suggested name for the Shuttertoons Dragon and/or the Design Center. Each singular name will be considered one entry. Each contestant may submit one name for both subjects. Additional entries will not be considered. Contestants can submit their entry to Patrice(at)shuttertoons(dot)com, along with their name, email address, or the best form of contact to reach them in case they win.
The Shuttertoons team will read each entry and decide on the best four names for both the Shuttertoons Dragon and the Design Center. They will then be put to a vote on Facebook, and the names with the most "likes" will win.
The grand prize winner will receive a monthly free product of their choice from Shuttertoons for one year. The first runner up will win three free products of their choice, the second runner up will win two products of their choice, and the third runner up will win one product of their choice.
The contest begins on February 1st, and entries will be collected until February 14th. Judging will run for three days, and the potential winners will be put to a vote on Facebook on February 18th. Final judging will last for one week.