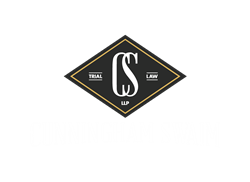 "We appreciate the fact that our clients were willing to support us in our new venture, and are proud of the fact that we have been able to deliver superior legal services in a cost-effective manner" - Ross Cunningham
Dallas, Texas (PRWEB) January 29, 2016
Cunningham Swaim, a law firm specializing in trial and appellate law, is celebrating its highly successful first year in business. The firm was formed by a group of lawyers who had come to realize that their vision for the future did not align with that of their then-current firm. On January 12, 2015, six partners formed Cunningham Swaim. Just days later, partners Ross Cunningham and Don Swaim obtained a defense verdict in a wrongful death aviation trial (Clay v. AIG Aviation: No. 2013-215, Pending in the 402nd Judicial District Court of Wood County, Texas) in which the Plaintiffs had asked the jury to award over $50 million.
The firm tried its second case just a month later. This time, Cunningham and partner Tom Wright secured a $17.7 million verdict for a client in a patent infringement case.(Melchior v. Hilite: Civil Action No. 3:11-cv-03094-M; Pending in the United States District Court for the Northern District of Texas – Dallas Division) The back-to-back trial victories set the tone for a wildly successful first year, which included numerous trial and appellate victories on behalf of clients throughout the country.
"We appreciate the fact that our clients were willing to support us in our new venture, and are proud of the fact that we have been able to deliver superior legal services in a cost-effective manner", Ross Cunningham said. "I haven't had this much fun practicing law in a decade," added Don Swaim.
Cunningham Swaim handles trial and appellate matters for clients throughout the country in a wide variety of practice areas, including aviation, complex commercial, intellectual property and insurance coverage matters. The firm's proven success exemplifies Cunningham Swaim's commitment to providing clients with elite representation.
For more information on Cunningham Swaim LLP, please visit their website at http://www.cunninghamswaim.com, or contact them at:
7557 Rambler Road
Suite 440
Dallas, Texas
75231
214.646.1495
2 N. Lake Avenue
Suite 550
Pasadena, California
91101
626.765.3000