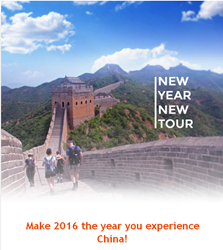 Mandatory factory visits are prevalent throughout many China itineraries. We understand time is precious, which is why none of our tour guests will be taken shopping while on tour.
S. El Monte, CA (PRWEB) January 14, 2016
Leading Asia tour operator Super Value Tours announced their 12 Day Golden China tour for 2016 this week. Departures will begin in May 2016 and include Beijing, Xian, and Sichuan- including Jiuzhaigou National Park and Chengdu's Panda Reserve Center. "Our itinerary is unique on the market by being more in depth than most first time itineraries. We visit the must see cities but also cover China's phenomenal natural sites," said Roy Liao, VP of Product Development. Additionally, the tours include no designated shopping time. "Mandatory factory visits are prevalent throughout many China itineraries. Our guests' time is precious, which is why we why take special care to exclude those stops. To overcome overcrowding, a common problem in China, we also pay a lot of attention to detail in our itinerary planning in order to give our guests the best experience," continued Liao.
Additional highlights include centrally located, 5 star hotel accommodations including the Waldorf Astoria in Beijing and the Ritz Carlton in Chengdu. The itinerary also includes a visit to the Great Wall at Mutianyu, one of the best preserved, yet least commercialized sections of the wall. Guests can enjoy a cable car, chair lift and even toboggan ride with views of the Great Wall. Also, while exploring Jiuzhaigou National Park, tour guests will enjoy a privately chartered bus to avoid crowds. Full dates and pricing can be found at http://www.SuperValueTours.com.