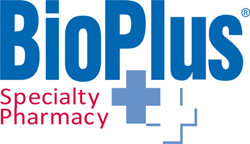 Altamonte Springs, FL (PRWEB) January 14, 2016
BioPlus Specialty Pharmacy (BioPlus), one of the nation's leading innovative specialty pharmacies, welcomes Luis Torres to the company. He joins BioPlus in the position of Vice President of Managed Care. In this role, Torres will drive short and long term growth while creating managed care strategies in partnership with clients.
"Joining the BioPlus family feels like a perfect fit, I am particularly impressed with the commitment to excellence and technological advances that BioPlus has employed for the betterment of our partners and patients," Torres shares. "I am excited to leverage BioPlus' clinical programs, outstanding services, interventional savings, and real time reporting capabilities as an extension of care for our clients and patients," he adds.
Torres comes to BioPlus with more than 20 years of experience in the health care industry, with past roles including positions in managed care at both Walgreens and Amber Pharmacy. He holds a master's degree from Nova Southeastern University in Fort Lauderdale, Florida.
"Before I knew Luis, I heard about him from customers. In his many years in working with plans and PBMs, Luis has earned a reputation for developing win-wins and going out of his way for his customers," says Russell Gay, Chief Strategy Officer at BioPlus. "I really appreciate the core values that Luis represents and with our growth felt it was time to add a leader with exceptional business skills to partner with payers using our Iris-Insights(sm) technology and to help guide our business development strategy," adds Gay.
About BioPlus Specialty Pharmacy
BioPlus Specialty Pharmacy is the first specialty pharmacy to introduce a two-hour turnaround from referral to patient acceptance. BioPlus... Where healing begins in 2 hours. Our company celebrates 26 years of innovative excellence in specialty pharmacy, working closely with payers and the pharmaceutical industry, as well as with prescribers to get prompt treatment for patients, and directly supporting our patients nationwide to achieve optimal health outcomes. Our proprietary web tool Tap App, connects prescribers to the pharmacy by bringing the pharmacy chart into the doctor's office with real-time specialty pharmacy information and treatment monitoring.
BioPlus provides a complete range of specialty services, including for hepatitis C, multiple sclerosis, cancer, bleeding disorders, and other complex, chronic conditions. BioPlus, a privately-held, pharmacist-owned company based in Altamonte Springs, Florida, is accredited by URAC, VIPPS, and the Accreditation Commission for Health Care (ACHC).
For information: http://www.bioplusrx.com or
Contact: info(at)bioplusrx(dot)com
Phone: 1-888-292-0744
###