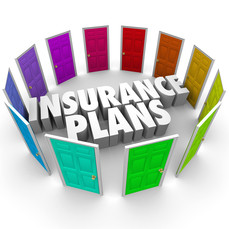 The tax penalty, which due with your federal income tax, has increased for not having health insurance in 2016.
Orland Park, Illinois (PRWEB) January 13, 2016
Although Open Enrollment Period continues thru January 31, 2016, it serves as the final opportunity to enroll for 2016 health insurance coverage without having a Special Qualifying Event.
The ACA Marketplace Enrollment Solutions (ACAenroll.com) team of licensed & certified health insurance agents are available in person, over the phone, and to chat on-line to provide free enrollment assistance, secure health coverage and avoid tax penalties.
"It is surprising that many people do not realize that time is quickly running-out to enroll for their 2016 health plan in order to avoid a hefty fine," began Bob Dial, Chief Compliance Officer, ACAenroll.com.
Working with an ACAenroll.com licensed health insurance agents is advantageous for the consumer. First, at no charge to the consumer, they can utilize the ACAenroll.com years of health insurance experience and comprehensive knowledge of all aspects of the Affordable Care Act. Second, ACAenroll.com offers a variety of health insurance plans that meet Affordable Care Act requirements through our diverse group of top-rated insurance companies. And third, our trained agents will determine the subsidy eligibility that may help cover some of the cost of the individual's insurance!
Dial added, "The tax penalty has increased for not having health insurance in 2016. The fee from not having health coverage is calculated in one of two ways. If you or your dependents don't have insurance that qualifies as minimum essential coverage in 2016, then you will pay the higher amount of these two amounts,":

2.5% of yearly household income. (Only the amount of income above the tax-filing threshold, about $10,000 for an individual, is used to calculate the penalty. (The maximum penalty is the national average premium for a bronze plan.
$695 per person for the year. ($347.50 per child under age 18). The maximum penalty per family using this method is $2085.
The fee is due on the federal income tax return filed for each year without coverage.
According to the US Department of Health and Human Services (1), 78% of Illinois consumers who obtained health insurance qualified for an average tax credit of $208 per month through the Marketplace. Additionally, 49% of Illinois Marketplace enrollees obtained coverage for $100 or less after any applicable tax credits. Dial added, "These statistics illustrate how affordable obtaining health insurance is for Illinoisans. Enrolling now during the Open Enrollment Period ensures the consumer will not be subject to the costly penalties for not obtaining qualified health insurance."
Call (800) 342-0631 to speak to a live ACAenroll.com health insurance agent or visit ACAenroll.com to complete your 2016 Health Plan enrollment. Walk-ins are welcome at ACAenroll.com's main enrollment center located at 6640 S. Cicero, Bedford Park, Illinois, which is one mile south of Midway Airport.
Source:
(1) http://www.hhs.gov/healthcare/facts-and-features/state-by-state/how-aca-is-working-for-illinois/index.html
About ACAMES:
ACA Marketplace Enrollment Solutions (ACAenroll.com) is a national enrollment firm specializing in the Health Insurance Marketplace and the Senior Product Market. ACA Marketplace Enrollment Solutions is not affiliated with any governmental agency. We work with consumers to determine their subsidy eligibility, review benefits and plans that will meet their healthcare needs and get them enrolled for coverage. We offer opportunities for producers to have access to our carriers on a national level. Our Call Center is staffed with multi-lingual and licensed health insurance agents who also are certified on the exchange. The company's website http://www.ACAenroll.com and our Call Center staff are available to assist enrollees through the entire enrollment process. Go to http://www.ACAenroll.com or contact 1-800-342-0631 for more information.