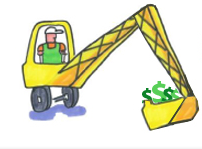 The service features apartment construction, hotel construction, retail construction, medical construction, school renovations & more, including those hard-to-find private project leads, to help bid on construction, from planning stage- completion.
Chicago, IL (PRWEB) January 15, 2016
Construct-A-Lead reported today that there are numerous new/updated Medical construction leads added to the Construct-A-Lead construction project database. Businesses will have ample opportunities to provide construction bids and other services relative to these projects.
Interested parties are invited to visit construct-a-lead.com and sign up for a free trial. This a no obligation, no credit card necessary sampling allowing customers 5 live construction reports over a 3 day period. Users are encouraged to view and track projects, online, an example of which is listed below. Reference the Project ID to utilize the new site features and to obtain direct contact information for each construction lead:
Valhalla, NY – Westchester BioScience & Technology Center
Plans call for the new construction of a three-million square-foot biotechnology research complex on roughly 80 acres of undeveloped land. Plans include 2,252,600 square feet of research facilities, 400,000 square feet of medical offices, and a 34,000 square-foot Children s Living Science Center. Plans also include a 100,000 square-foot hotel with 100 rooms and 114,000 square feet of ground-level retail.
Construction start: Q4, 2016, Q1, 2017, $1,200,000,000
Project ID: 1363326
Lakeway, TX – Serene Hills Commercial East
Plans call for the new construction of a 24,000 SF office facility to house 15,000 SF ambulatory surgery center. The ASC will allow for medical procedures and include an option for the patient to remain at the center for up to 48 hours for post-operative care. The remaining space will house physician offices related to the medical facility.
Construction start: Q2, 2016 $10,000,000
Project ID: 1363159
Suffolk, VA – Harbour View Medical Plaza - Cancer Center
Plans call for 21,580 square feet of tenant improvements to the cancer center.
Construction start: Q1, 2016. $5,000,000
Project ID: 1363290
Long Beach, CA – Long Beach Memorial Medical Center
Plans call for remodeling the emergency department.
Construction start: Q4 2016, Q1 2017, $1,000,000
Project ID: 1363223
Atlanta, GA – Grady Memorial Hospital
Plans call for the renovation to the hospital's 7th, 9th and 11th floors.
Construction start: Q4 2016, Q1 2017, $18,000,000
Project ID: 1363020
Florence, KY – Florence Senior Village
Plans call for a new 48-unit senior affordable housing complex.
Construction start: Q4 2016, Q1 2017 $6,700,000
Project ID: 1362995
Construct-A-Lead.com is an online construction projects database, helping contractors, service providers, manufacturers, distributors, suppliers and businesses in related industries gain information on all large scale commercial construction projects.
The service features those hard-to-find private project leads, from planning stage through completion. Construct-A-Lead's daily updates of commercial construction project leads are an ideal solution for those who want to put their product or service into commercial, government and religious structures.
For more information, visit Construct-A-Lead.com online or call 855-874-1491.
__title__ Medical construction leads]