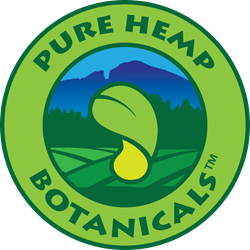 "These new tinctures offer the advantage and flexibility to fine tune an appropriate dosage specific to each individual."
Denver, CO (PRWEB) January 19, 2016
Colorado based, Pure Hemp Botanicals, announced the addition of a new CBD tincture to their plant-based line of health and wellness products. With strict adherence to producing products free of additives and contaminants, the tinctures are made solely of organic hemp seed oil and hemp CBD oil concentrate from locally grown industrial hemp.
Cannibidiol (CBD), a chemical compound in hemp, is being studied for its properties as a potential treatment for more than 20 medical conditions ranging from asthma and Alzheimer's disease to Multiple Sclerosis (MS) and stroke. Pure Hemp Botanicals' products are non-psychoactive utilizing pure Co2 extracted CBD oil.
Dosage for the new CBD tinctures match that of the capsules offered by the Company, thereby allowing customers to move easily between Pure Hemp Botanical CBD products. The dropper applicator intended for sublingual administration provides quick absorption and the ability to control dosage more precisely than other forms of CBD supplements in premeasured doses. It may also be utilized topically.
"The addition of a high quality CBD tincture was a logical extension to our product line to better meet the needs of our customers," commented Alex Seleznov, CEO of Pure Hemp Botanicals. "These new tinctures offer the advantage and flexibility to fine tune an appropriate dosage specific to each individual." For information about Pure Hemp Botanicals' complete line of products, visit http://purehempbotanicals.com/shop/.
About Pure Hemp Botanicals
Pure Hemp Botanicals is a division of Advanced Extraction, LLC, operating in Brighton, Colorado. "Compassion in Action" is the mission that guides Pure Hemp Botanicals' work and relationships. The company serves a growing community of evolving hearts and minds to produce sustainable, plant-based, vegan, and cruelty-free products. The quality goods they craft, manufacture, and distribute are created through ethical, eco-friendly business practices that respect all the earth's inhabitants. For more information, visit http://www.purehempbotanicals.com.