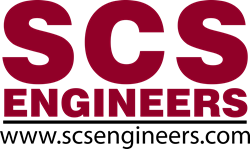 Madison, WI (PRWEB) January 18, 2016
SCS Engineers, an environmental consulting and contracting firm, has added two specialists to its environmental management group in the Midwest region. Ann O'Brien and John Flickinger, two senior air quality and environmental compliance specialists, are now working for SCS out of offices in Chicago, Illinois and Madison, Wisconsin.
Both O'Brien and Flickinger are Senior Scientists and both come to SCS Engineers from TriMedia Environmental & Engineering Services where they delivered an impressive combination of environmental compliance solutions to industrial and other clients throughout the nation.
O'Brien and Flickinger have assisted clients throughout the United States with regulatory compliance in the environmental arena including, but not limited to air and water quality permitting, environmental record-keeping, reporting and monitoring programs, hazardous waste management, employee EHS training, environmental auditing, industrial environmental compliance and reporting, Phase I, II and III environmental site assessments, and due diligence associated with real estate transactions and corporate acquisitions. Additionally, Flickinger has assisted clients and legal counsel in the negotiation and settlement of air compliance, non-compliance, and Department of Justice referral issues.
Ann O'Brien earned a Master of Arts in Industrial Relations at the University of Chicago and a Bachelor of Science in Sociology at St. Joseph's College in Rensselaer, Indiana. She is a member of the Great Lakes Graphics Association.
John Flickinger earned a Bachelor of Science in Chemistry and a Master of Science in Water Chemistry both from the University of Wisconsin, Madison. John is a member of the Air and Waste Management Association, the American Chemical Society, Wisconsin Manufacturers and Commerce, Midwest Food Processors Association, the Printing Industry of America, and the Wisconsin Paper Council.
"We're happy to welcome Ann and John to SCS during this period of expansion for the company," says Samuel Cooke, P.E., C.E.M. and a Vice President at SCS Engineers. "Their 60 combined years of experience preventing and solving environmental challenges for business and industry will support our national client-base with air regulatory compliance, air permitting, environmental chemistry and the management of health, safety and environmental issues."
About SCS Engineers
SCS Engineers' environmental solutions are a direct result of our experience and dedication to solid waste management and other industries responsible for safeguarding the environment. For more information about SCS, please visit our website at http://www.scsengineers.com.