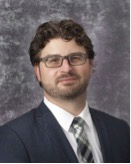 Grand Rapids, Michigan (PRWEB) January 15, 2016
Though he was already certified in plastic surgery by the Royal College of Physicians and Surgeons of Canada, Grand Rapids' Dr. Ryan Mitchell recently sought certification from the American Board of Plastic Surgery, achieving the distinction in November of 2015.
Board certification is a voluntary form of credentialing, but one that ensures certified doctors are held to high standards of safety, ethics, and more. Dr. Mitchell was one among 203 diplomates recently certified by the American Board of Plastic Surgery after their successful years of training, capped off by written and oral exams held late in 2015.
To qualify for certification, Dr. Mitchell had to graduate from an accredited medical school, then train for at least five years as a resident surgeon in an accredited program. Two of those years were to have covered all areas of surgery, while a minimum of three had to focus exclusively on plastic surgery. His examinations covered plastic surgery procedures and techniques ranging from head to feet.
Dr. Mitchell, a Canadian native with dual citizenship, specializes in body contouring procedures, having completed a fellowship with that focus at the University of Pittsburgh Medical Center in 2014. He joined the Bengtson Center in July of that year, and now often works with patients who have lost a significant amount of weight and who want to remove excess, sagging skin and other tissue that effectively hides their newer, slimmer contours. He commonly performs arm lifts, Brazilian butt lifts, tummy tucks, leg and lower body lifts, and liposuction in Michigan. He is also adept at other plastic surgery procedures, including breast augmentation, breast lifts, and breast reduction.
Beyond plastic surgery, Dr. Mitchell provides non-surgical options for patients' aesthetic goals, namely BOTOX® for smoothing facial wrinkles, dermal fillers for adding volume, Ultherapy® for tightening skin, and CoolSculpting® for noninvasive fat removal.
Dr. Mitchell received his certification from the Royal College of Physicians and Surgeons of Canada in 2013. To maintain his status with the American Board of Plastic Surgery, Dr. Mitchell must renew his certification every 10 years.
Dr. Brad Bengtson, founder of the Bengtson Center, is also certified through the American Board of Plastic Surgery, having last passed his recertification requirements in 2015.
Learn more about Dr. Ryan Mitchell, his certification, and his focus on plastic surgery at Michigan's Bengtson Center. You can also get to know Dr. Brad Bengtson and the rest of the team at the center. Call (616) 588-8880 or 1-877-822-8880 to learn more, or contact the practice online.