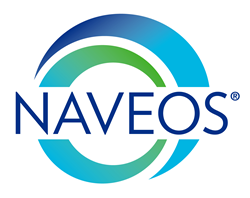 The 340B Program remains a critical source of cost savings for hospitals serving a large portion of low income patients that often represent a significant component of their bottom line. - Robert Gricius
(PRWEB) January 19, 2016
Published in the January edition of HFM Magazine, article "FastTrack to 340B" explains how the expansion of Medicaid under the Affordable Care Act (ACA) has opened the eligibility for 340B Drug Pricing Program to many hospitals. The 340B Program was established in 1992 to require drug manufacturers to provide certain eligible healthcare organizations with significantly reduced pricing for outpatient pharmaceuticals required to serve their patient populations.
With Medicaid expansion, hospitals that have not previously qualified for the 340B Program have an important new opportunity to gain eligibility.
The key factor determining a covered entity's eligibility to participate in the 340B program is the extent to which it serves a large percentage of low-income patients defined as Medicaid-eligible (and not eligible for Medicare Part A) as well as Medicare Part A eligible patients who also qualify for federal Supplemental Security Income (SSI) payments, as is characteristic of covered entities qualifying for Medicare Disproportionate Share Hospital (DSH) payments.
The article goes on to explain how covered entities can qualify, and when they should apply, to participate in the 340B Program.
"Fast Track" acceptance into the 340B Program requires three broad steps:
1. Use data analytics to assess both current and future percentages of Medicaid utilization and eligibility for federal SSI cash benefits.
2. Determine the feasibility of early cost report filing.
3. Prepare appropriate documentation and undertake the initial enrollment process.
Click here to read the entire "Fast Track to 340B" article online at HFM Magazine. Also, be sure to stay tuned to the second installment of this topic coming out in Spring of 2016 which will discuss strategies to retain eligibility in the face of continued declines in the SSI ratio driven by the growth of Medicare Advantage.
Contact us today to determine how NAVEOS® can help you qualify the 340B Program.
About NAVEOS®
NAVEOS® is a national healthcare data analytics firm headquartered in Virginia focused on maximizing governmental healthcare program reimbursements for hospitals. With its patented technology and domain expertise and processes, NAVEOS® analyzes patient populations to ensure that its hospital clients receive 100% of the governmental reimbursements to which they are entitled. Questions can be directed to NAVEOS® at [email protected] or (888)550-2708.