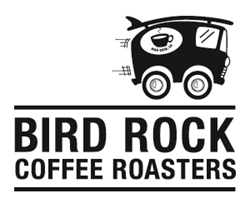 We hope this award brings awareness to our incredible tasting coffee, and that the direct trade methods and compensation practices for coffee farmers that we engage in are a national model."
San Diego, CAlif. (PRWEB) January 16, 2016
Bird Rock Coffee Roasters announced today their recognition as a recipient of the 2016 Good Food Award in the coffee division. The winners of the Good Food Award represent the forefront of American food, making products that are delicious, respectful of the environment, and connected to communities and cultural traditions. This is a national award with winners from 33 states that were amongst almost 2,000 entries. Winners were processed in a blind tasting with 203 judges held in September 2015. Bird Rock Coffee Roasters is the only recipient of any Good Food Award in San Diego, and one of only three coffee awardees in the State of California.
The Good Food Award for coffee is awarded to those who were distinguished by exemplary flavor as well as fairness and transparency from seed to cup. The highest scoring entries were submitted to a rigorous vetting process to verify that they met the sustainability and social responsibility criteria to win the award.
"To win the Good Food award in our category is such an honor," said Chuck Patton, owner of Bird Rock Coffee Roasters. "This award captures everything we stand for, including quality, taste and social responsibility. We hope this award brings awareness to our incredible tasting coffee, and that the direct trade methods and compensation practices for coffee farmers that we engage in are a national model."
Bird Rock Coffee Roasters made the finalist list in November 2015, and beat out well-known roasters such as Blue Bottle Coffee.
The coffee that sealed the award for Bird Rock Coffee Roasters was their Geisha varietal from the Lino Lot on the Panama Esmeralda Estate, Panama. The coffee is characterized by tasting notes of jasmine, honey, dried raspberries, cream and lavender with a velvety texture. Geisha varietals from the same estate will be on sale next Friday, January 22, 2016 at Bird Rock Coffee Roasters three retail locations or online for $50.00 for eight ounces, or via pour over at all three locations for $11.00 per cup. The Geisha is one of the more expensive varietals because it is extremely rare, is a low-yielding varietal, and is difficult to grow.
For more information about the Good Food Awards, and for a full list of winners, please visit http://www.goodfoodawards.org/2016-winners. For more information about Bird Rock Coffee Roasters, please visit: http://www.birdrockcoffee.com.