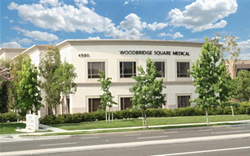 It has been a fabulous program
Irvine, CA (PRWEB) January 16, 2016
Next Advanced Medicine is dedicated to the practice of Functional and Physical Medicine. Dr. Candice Hall, D.C., Dr. Neil Hersh, M.D., and their committed staff, provide an alternative approach to patients who continually suffer from degenerative and chronic health issues. One of Next Advanced Medicine's most profound messages is that of hope: remission for Type II diabetes is possible. Patients have been able to reverse their disease, reduce and eliminate medicine and insulin injections, lose weight without exercise and radical diets, reduce and eliminate the risks for diabetic complications and early death, and even become non-diabetic.
In light of this message, Dr. Candice Hall will be hosting an educational luncheon discussing the process of reversing diabetes on Saturday, January 23rd, 2016. The event will begin at 11:30 am at the Radisson Hotel in Newport Beach, CA. This event is free for diabetics. Please call 800-765-0623 to learn about qualifying.
"I knew there was a better way, I just didn't know how to handle it on my own," said Sandra Miller, a former patient of Next Advanced Medicine. "I've been off of my diabetes medication for quite some time, and I feel that if I keep working with the tools I've been given, I'll be able to get off of my blood pressure medication entirely. It has been a fabulous program."
For more information about Next Advanced Medicine, or a free consultation, call the practice at 949-786-5050. Or visit the Next Advanced Medicine website.
About Next Advanced Medicine
Located in Irvine, CA, Next Advanced Medicine is dedicated to providing alternative plans to patients suffering from chronic and degenerative health care issues. The practice focuses primarily on Functional and Physical Medicine, which is applied through long-term health care plans designed specifically for individual patients.
About Dr. Candice Hall
Dr. Hall was awarded Physician of the Year in 2005 by the NRCC and is a board member of the Corazon De Vida Foundation. Besides earning her B.A. in Human Biology and her Doctorate in Chiropractic, she has 14 years of postgraduate education in Functional Medicine. She is Chief of Staff and one of the driving forces behind Next Advanced Medicine. After curing herself of a chronic illness after 16 months of using her own Functional Medicine program, she began her mission to educate and create similar plans for others.