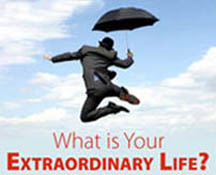 Chapel Hill, NC (PRWEB) January 15, 2016
Legacy Center's NC 158 Leadership Team will complete an extreme makeover of the Franklin County Animal Shelter (FCAS) in Louisburg, NC this weekend, January 16th -17th 2016. Through this project, The Legacy Center's Leadership Team will not only be saving the lives of pets, but will be inspiring future generations to be connected with the community and be full of compassion for animals, people, and families. In addition to creating a dog park, walking trails throughout the property, and holding adoption events, the team is also hosting activities over the weekend for children and their families on animal care. NC 158 is committed to creating a project that leaves a lasting legacy in the community and the hearts of all those who are a part of it!
This extreme makeover project is the culmination of Legacy Center's three-month leadership development program. The project will provide dogs in the shelter with a greatly needed outdoor play area to help reduce kennel stress, increase health, and in turn have more animals adopted. The team will build outdoor walking trails and hold an adoption event on Saturday from 10am – 4pm and Sunday and Monday from 2pm – 4pm. The team and shelter are also sponsoring an animal care class for children scheduled for Sunday at 2 pm. All animals up for adoption can be viewed on the FCAS website.
What makes this project unique is that the Legacy Center Leadership team of seven individuals must completely design the project from start to finish, cannot use any of their own money, must involve the community to do 75% of the work and have it all complete in one weekend!
The NC 158 Leadership Team asks for your help to make this project possible the weekend starting Saturday, January 16th, 2016 and concluding Sunday, January 17th, 2016. Volunteers will begin work on the project at 8am on both Saturday and Sunday at 351 T. Kemp Rd Louisburg, NC 27549. Everyone is invited to come out, help out, and support these pets finding loving homes!
The Legacy Center, Franklin County Sheriff's Department, and Franklin County Animal Shelter, will host a ribbon cutting ceremony on Monday, January 18th at 4pm at FCAS. The ceremony will celebrate and honor all donors and volunteers who gave of their hearts to the Franklin County Animal Shelter. We invite the entire Franklin County community and all those who work and volunteer for this incredible organization to come join us. To make a donation, please go to http://bit.ly/1OWum2N.
About The Legacy Center:
The Legacy Center offers a curriculum of leadership programs and coaching for people committed to creating extraordinary results, having a meaningful life experience, and impacting the world. For more information visit http://www.thelegacycenter.com or call 919-678-6000.