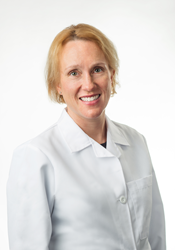 ...we're able to spend even more time with each retinal patient.
Jeffersonville, IN (PRWEB) January 14, 2016
As of January 20, 2016, Lori Williams, MD, will become the second retinal specialist to join Dr. Black's Eye Associates' family of experienced eye doctors.
Together with Dr. Jacob Yunker, Dr. Williams will provide full-time comprehensive retina services to Eye Associates' patients in the Kentuckiana area.
"Providing the most effective, individualized care has always been our priority," says eye surgeon Dr. Brad Black of Eye Associates. "By gaining yet another experienced retinal physician, we're able to spend even more time with each retinal patient."
Dr. Williams graduated cum laude from Duke University with a Bachelor of Science in Chemistry before going on to graduate with distinction from the University of Kentucky College of Medicine. She served an internship in Internal Medicine at Saint Joseph Mercy Hospital and completed her Ophthalmology residency at the University of Kentucky. Dr. Williams became a Medical Retina Fellow at the Paducah Retinal Center and is board-certified by the American Board of Ophthalmology.
"I'm very happy for the opportunity to join Eye Associates," say Dr. Williams. "I enjoy helping people with diabetic eye disease and age-related macular degeneration maintain and sometimes even improve their vision. The care of these conditions has improved so much in the last 10 years, and I look forward to watching it continue to improve during my time here."
Dr. Black's Eye Associates is a multi-specialty ophthalmology practice with various locations across southern Indiana and north central Kentucky. They provide a full range of eye care services. Call (888) 393-2273 to schedule an appointment or visit Have2020.com to learn more.