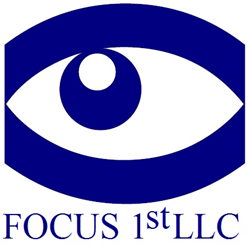 ...our software was most valuable to those real estate agents who know how to price correctly.
Fort Collins, CO (PRWEB) January 16, 2016
Focus 1st LLC has served Realtors and real estate agents across the United States and Canada for many years with their pricing software, but now they have taken the jump into training. Relying on their real estate sales experience and time spent helping agents price properties, Focus 1st LLC has put together a property valuation course called, "The Ultimate Pricing Webinar."
"The Ultimate Pricing Webinar" is a 90-minute, free presentation that teaches Realtors a method of valuation, which relies heavily on custom, visual information. It is taught by Jonathan DeLeon, Marketing for Focus 1st LLC and former Realtor at The Group Inc. in Fort Collins, CO. When asked about what brought a software company to make the expansion to training, Jonathan DeLeon had this to say:
"In college they taught me the traditional comparable property and adjustment method for pricing homes. Luckily for me, my parents were successful Realtors who helped train me on a better way. Very quickly I was able to price with confidence and surety.
As I started working with Focus 1st LLC, I found that the Realtors who I had the pleasure of talking to, that used our tools, were just like me, they priced quick and accurate. They absolutely knew that to price in today's market, the old traditional methods were not as effective when compared to a dynamic model that adapts to the customer and market.
I brought this up to my father [Founder, Tim DeLeon] and we realized very quickly that our software was most valuable to those real estate agents who knew how to price correctly. So we set out to put together a webinar that would teach any Realtor who wanted to learn a better, more accurate and more visual way.
I am so excited to be able to bring 'The Ultimate Pricing Webinar' to the public and hope that it helps many Real Estate professionals get the training they need to grow their business."
Real estate agents interested in learning more about "The Ultimate Pricing Webinar" can sign up for a free instant viewing at http://www.theultimatepricingwebinar.com. For more information about Focus 1st LLC or their business changing tools, visit http://www.focus1st.com.
About Focus 1st LLC
Focus 1st LLC, a Colorado-based software company, specializes in simple, MS Excel-based, pricing and presentation software which creates trademark graphs to show and analyze Real Estate trends.
Focus 1st LLC has been helping Realtors across the USA and Canada for nearly a decade. They have been featured in Inman News and the training teachings of Ninja Selling, Kinder Reese and The National Association of Expert Advisors.