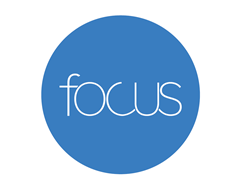 Our long term plan is to continue to provide a similar workshop each semester with a new group of students
Newport Beach, CA (PRWEB) January 18, 2016
ymarketing has developed the mentorship program, FOCUS. FOCUS is a natural extension of ymarketing's internal learning curriculum, yUniversity, which is intended to bolster internal education and understanding. "It was a natural fit to use this material to educate youth in a fun, interactive way," said ymarketing COO, Brian Yun.
ymarketing's FOCUS will launch in a partnership with the federal P21 initiative and the Anaheim School District. The program is twofold: First, it is a set of five interactive workshops that will give high school students a basic, 101-level training on all aspects of digital marketing. Second, the ymarketing team members will share their personal journeys to help students greater understand potential career avenues.
FOCUS is the first advertising agency-based youth mentorship program in Orange County that has committed to working with the Anaheim School District's P21 initiative. Other companies, such as Disney and Kaiser Permanente, have done P21 workshops in their respective industries.
"We hope that our involvement will help other agencies and local businesses to join in the effort to help provide direction to our youth," continued Brian Yun. "Our long term plan is to continue to provide a similar workshop each semester with a new group of students. We would love to expand our efforts to work in conjunction with our partnership with the Harbor Area Boys & Girls Clubs to continue educating and mentoring children in our community."
FOCUS classes begin in the ymarketing office on January 22.
About ymarketing: ymarketing is a data-driven digital media and advertising agency in Newport Beach, CA. We are a team of marketers who understand technology, customer behavior and the potential business impact. We blend data science, meaningful connections, and experiences to create solutions that drive actual business results. Read more at https://www.ymarketing.com/.