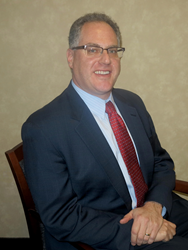 Michaels Development Company has a pipeline representing nearly $1 billion in total development costs
Marlton, NJ (PRWEB) January 19, 2016
Gary Buechler has been named president of The Michaels Development Company, John J. O'Donnell, president of The Michaels Organization announced today. Mr. Buechler succeeds Ava Goldman, who transitioned to the role of Executive Consultant in December after 22 years with the organization, the last three as Michaels Development Company President.
"Gary joins us at a time when the Michaels Development Company has a pipeline representing nearly $1 billion in total development costs, and a team of developers who are the best in the industry," said Mr. O'Donnell. "With Gary's wealth of experience in every aspect of development, we are confident he is the right leader to ensure Michaels Development Company's continued growth and success going forward."
Mr. Buechler brings over 25 years of experience in both development and business operations management to his new role. Mr. Buechler previously served in a number of roles, including as Managing Director of Development at Lendlease Americas, a leading property and infrastructure company that offers services in development, investment management, project management, construction, and asset and property management. Mr. Buechler held a number of key positions with Lendlease Americas since 2002, including Chief Executive Officer of various operating businesses. He led the firm's activities in a number of sectors, including military housing, healthcare, and urban development. Before joining Lendlease, Mr. Buechler was a partner in a private law firm where his practice specialized in real estate transactions.
"Michaels is an organization that delivers on its promises, achieves results for its residents, partners, and employees, and lives its core values everyday," said Buechler, "I am honored to lead a company with a 43-year track record of success, and privileged to be part of a company that is committed to excellence and driven by a mission to create sustainable, quality affordable housing."
The Michaels Development Company has developed more than 50,000 units since 1973 and is the number one private-sector affordable housing owner in the country, with more than 350 properties across 34 states, the District of Columbia, and the U.S. Virgin Islands. The company, which has a staff of 35, currently has more than 3,000 units in its pipeline, including new construction and rehabilitation. Michaels Development Company recently expanded into new sectors of the development business, including workforce housing.
Mr. Buechler holds a J.D. from Georgetown University Law Center and an A.B. from the University of Michigan. He is based in The Michaels Organization's corporate headquarters in Marlton, NJ.
About The Michaels Organization
Michaels Development Company is an independent operating company of The Michaels Organization, a privately held family of companies dedicated to excellence in affordable, mixed-finance, military, and student housing. Serving more than 115,000 residents in 373 communities across 34 states, the District of Columbia, and the U.S. Virgin Islands and with a development portfolio valued in excess of $4 billion, The Michaels Organization is a national leader in the residential real estate industry, with full service capabilities in development, property and asset management, construction, mortgage finance, and tax credit syndication.