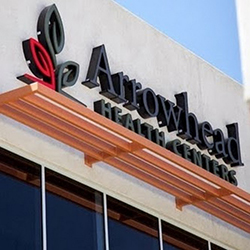 Treating sleep disorders fits Arrowhead Health Centers comprehensive integrated continuum of care
Phoenix, AZ (PRWEB) January 15, 2016
Pro Player Health Alliance is an organization dedicated to helping former NFL players who suffer from sleep apnea. They are dedicated to improving peoples sleep health through education and advocacy. Treating sleep disorders fits Arrowhead Health Centers' comprehensive integrated continuum of care, which includes physical and massage therapy, chiropractic services, primary care, pain injury management and of course sleep related disorders. The new Arrowhead Pro Sleep Center will be located at 16222 North 59th Avenue #A-100, Glendale, AZ.
Immediately following the opening, there will be a large public awareness event about sleep related disorders and fundraiser to benefit the Phoenix Police foundation. Location and time of the public awareness event and fundraiser will be 6:30 p.m. – close at Padre Murphy's 4338 West Bell Road, Phoenix AZ 85308
"One of the goals of the public awareness event is to showcase Arrowhead Health Centers mission to make high quality healthcare more easily available so that people can optimize their health choices said Ken Levin CEO of Arrowhead Health Center".
For many years Arrowhead Health Centers has taken the lead in proactive patient education. Key to the Arrowhead Health Centers experience is convenient accessible healthcare provided in a personalized way. "We recognize the extreme need to treat sleep disorders. Given our large community of patients we know the new services provided by the Arrowhead Pro Sleep Center will add great benefit to our patients lifestyles added Levin".
ProPlayer Health Alliance President David Gergen, owner of Gergens Sleep Appliance Lab and Executive Director of the American Sleep and Breathing Academy is an icon throughout the dental sleep community will be MC for both the grand opening of Arrowhead Pro Sleep Center as well as the accompanying fundraiser event. "I'm pleased they will also be treating ex NFL players. Our good friend Eric Dickerson [all time single season rushing champion 1984 for the L.A. Rams] will be visiting with Arrowhead to review their groundbreaking stem cell treatment program. Eric also has a new whiskey brand titled 'Country Smooth" which will be introduced to Arizona consumers at the event added Gergen".
Also attending the event will be the Arizona Cardinals, Nicole Bidwill co-owner of the Arizona Cardinals and superstar and future hall of famer wide receiver Larry Fitzgerald. The decision has been taken to work with David Gergen from Pro Player Health Alliance, who has dedicated his life to the diagnosis and treatment of OSA, and the Arizona Cardinals are sure to draw a large crowd for this huge sleep apnea awareness event. This will be a great opportunity for the general public to meet Larry Fitzgerald (and a lot of other Super bowl hopeful Cardinals) along with our very own Roy Green as well as other retired NFL stars such as Marcus Allen, Eric Dickerson and Mike Haynes. It is expected that this event will draw over 5,000 thousand attendees.
"Without treatment, statistics reveal staggering facts: there is a two and a half time's greater risk of stroke and 60% higher risk of cancer." – David Gergen
For additional information contact David Gergen 602-478-9713
Source Pro Player Health Alliance
Related Links
https://arrowheadhealth.com
http://www.proplayersleep.org/sleep-apnea-awareness-event/
About Arrowhead Health Centers
Arrowhead Health Centers is a company that asks people what they want in healthcare and then delivers it. That means treating people with respect; being on time; making doctor visits convenient, treatments effective, the process easy, and the doctors themselves approachable. We put people first and it shows. We provide comprehensive, integrated health care, including primary care, pain and injury management, diagnostics, and rehabilitation. Arrowhead Health Centers is for just about everyone. It's for people who want a comprehensive, integrated game plan for recovery and for staying healthy delivered conveniently by people who respect your time and energy. This is not 'healthcare as usual'.
About Pro Player Health Alliance
Pro Player Health Alliance is an organization dedicated to helping former NFL players, providing testing and treatment options for those who suffer from sleep apnea. Since launching in April 2012, over 260 players have been treated through PPHA's "Tackle Sleep Apnea" campaign. The PPHA works closely with the American Sleep and Breathing Academy and is dedicated to improving health and wellness through sleep education and advocacy.