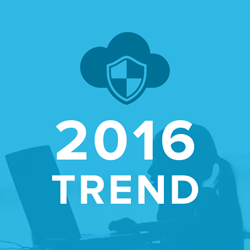 (PRWEB) January 18, 2016
mSpy software is marketed primarily at parents and business owners as a way to monitor smartphone, tablet and computer usage of children and employees. Today mSpy shares its forecast of how kids' monitoring will develop in forthcoming 2016.
Cloud is everything
Cloud solutions promise speed, agility, flexibility, infinite elasticity and innovation. Yet, if someone else has access to kids' computers and software, parents need tools to stay secure. There is also a risk that children will store the information, they want to hide from parents, in cloud. 2016 will offer a revolution in cloud monitoring in which mSpy will play the leading role providing the highest level of kids' security.
Location is a key
mSpy now lets users monitor location of their kids and even offers a Geo-Fencing feature. Geo-fencing creates a virtual barrier so that when a monitored device enters a defined boundary the user receives instant notification. 2016 promises even more precise location monitoring along with further development of GPS technology.
Resisting bad connections
In 2016 mSpy will offer more protection for kids in social networks and messengers. Kids especially are vulnerable to the practice of cyber-bullying in which the perpetrators, anonymously or even posing as people their victims trust, terrorize children in front of their peers. In 2016 mSpy will focus on kids' security both in existing and the new social networks and messengers. The new messengers, social networks and dating services are planned to be added to the mSpy monitoring list in 2016 to provide ultimate kids' protection.
Making computers child-friendly
Modern teenagers are inclined to spend more and more time with their gadgets including cells, tabs and other "smart" things. Still it doesn't mean parents should neglect kids' desktop security. In 2015 mSpy was upgraded to support desktop OS's including OSX EL Capitan, Windows 8 "Metro apps", Windows 10. In 2016 mSpy is going to provide further desktop protection with the support of new desktop OS versions, browsers and applications.
Moving closer to clients
mSpy is a client oriented brand, which treasures every its client and pays much attention to its client service 24/7. In 2016 mSpy plans to upgrade its website and mSpy Control Panel to provide even better user experience. Customer support service will still include 24/7 support and will gain some new features like full protection against mSpy misuse.
Nevertheless mSpy is the best current way to protect kids' cyberspace, still, parents need to remember that along with parental monitoring solution it's vitally important to always stay in kid-friendly zone.
ABOUT MSPY
mSpy specializes in customized and user-friendly mobile & computer monitoring solutions, by utilizing the latest innovations in monitoring technologies. mSpy goal is to deliver the fastest and most secure solutions that suits most demanding parental and corporate needs and brings guaranteed results at an affordable price.