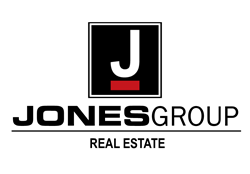 "The local real estate market can be difficult to navigate with an inexperienced agent, let my group of experienced professionals help you realize your real estate dreams."
Orlando, FL (PRWEB) January 22, 2016
Jared Jones is a recognized top-producing agent in the nation that is consistently acclaimed for his real estate achievements. Among his long list of professional successes, Jones has been named as one of the Top Five Agents in the Nation by the Wall Street Journal, a Top Professional under 40, and ranks as an Industry Leader Based on High Sales Volume.
When you think of the typical real estate agent that only was responsible for 11 transactions per year according to the 2015 National Association of Realtors (NAR) Member Profile, Jones has a leg up on the competition. In fact, in one-year mega-agent Jared Jones was responsible for 931 transactions! Known for selling over 3,500 homes throughout his career, Jones brings his vast experience in the real estate market to assist Florida buyers and sellers.
Widely hailed for his outstanding production, Jones is sought after for his professional opinions. Continually featured on CNBC's Closing Bell as well as a variety of other well-known broadcast media and financial publications, Jared Jones redefines real estate. With a strong pulse on the market conditions, Jones is able to defy market expectations and ensure that every client he works with gets the best possible deal (whether they are buying or selling). Dedication to his clients ensures that Jones can provide the best possible service from marketing to negotiating, and every detail in between allowing for Jared Jones to act as the client advocate. "Helping clients realize their dreams is the greatest reward from my hard work," states Jones.
Jones recently opened up a new real estate firm in Orlando, Jones Group Real Estate, to provide superior services to buyers and sellers alike. The Orlando Regional Realtor Association reported that median home prices raised by 10 percent in November, with sales levels dropping slightly with a lower level of inventory being realized. Limited inventory has led to increased competition within the Orlando area real estate market. According to Jared Jones, "The local real estate market can be difficult to navigate with an inexperienced agent, let my group of experienced professionals help you realize your real estate dreams."
ABOUT JARED JONES
As a native of Saint Cloud, Florida, Jared Jones brings his years of experience as a respected residential real estate expert, broker, and investor to serve client needs. Jared offers a home sale guarantee program to sellers as well as a database of highly qualified buyers which means that your home can be sold quicker and for top dollar. Visit JaredJonesFL.com to learn more about The Jones Group Real Estate and Jared Jones. Jared Jones can be contacted directly at 407-906-5000.