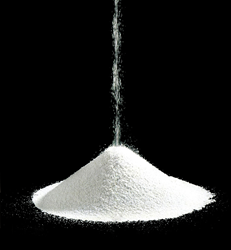 Pumice is a proven exfoliant, used successfully in skin-care products for years.
(PRWEB) January 20, 2016
In response to the US ban on the manufacture and commerce of products containing plastic microbeads, Hess Pumice, the US company that mines and refines the world's purest commercial deposit of white pumice, announces the publication of a dedicated website that details the fit of pumice as an active exfoliating ingredient in personal care products.
The passing of the Microbead-Free Waters Act of 2015 in the US caught few in the personal care products industry by surprise, as grass-roots efforts to stop the environmental damage from plastic microbeads have previously spurred announcements by several key cosmetic and personal care product companies to abandon the microbead. But the new law certainly puts a spur to the efforts to identify, reformulate, and sustainably source an effective replacement exfoliant.
Pumice is not new to the cosmetics and personal care products industry—it's been used for years as an economical and effective exfoliating active. But there are undoubtably many who have little to no experience formulating products containing pumice. The purpose of the microbeadreplacement.com website is to provide a quick overview of the characteristic benefits pumice provides in exfoliating cosmetic and personal care product formulations.
About Hess Pumice
Sourcing an effective, demand-sustainable replacement for microbeads is only part of the challenge. The other is to select a supplier with the ability and expertise to consistently delivers on-spec and on-time. Hess Pumice Products confidently meets that demand, as they control the entire pumice production stream. Hess Pumice has grown steadily in refining capacity, production efficiency and logistical expertise over the decades to meet a world-wide demand for its naturally pure, naturally white pumice.