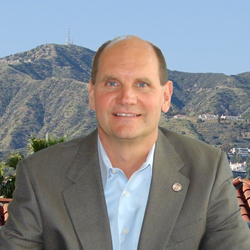 The more our clients improve their businesses, the more they see the advantages of supporting their communities. We're in this together.
Glendale, CA (PRWEB) January 18, 2016
Sterling Management supports the purpose of the Boys & Girls Club: enabling all young people—especially those who need help the most—to reach their full potential as productive, caring, responsible citizens.
The Boys & Girls Club envisions a future where all youth graduate from high school prepared with the knowledge, skills and values to succeed and give back in life. The club's goal for every member who walks through its doors is for each member to experience academic success, develop good character and citizenship, and practice a healthy lifestyle.
For over three decades, Sterling has been a driving force behind improving the practice management of community businesses such as dental, physical therapy and chiropractic offices, as well as CPA firms and many others. These businesses routinely flourish and prosper, delivering to their locales high-quality, ethical services. As each business expands, more jobs are created in the community.
Kevin Wilson, CEO of Sterling, says that helping the Boys & Girls Club—particularly the Youth Literacy Program—is a perfect complement to Sterling's mission to help business owners achieve their goals for their practices and to improve the quality of life while creating organizations and environments that promote, support and reward people for their contribution and productivity. Wilson says that none of this is possible to achieve in the absence of literacy.
"The more our clients improve their businesses, the more they see the advantages of supporting their communities. We're in this together," Wilson says. "We let the Boys & Girls Club representatives have a booth at our regional conventions, and our clients donated thousands of dollars. We also had our consultants promote the literacy program to their clients, and got further donations."
The Guardian Award recognized Sterling as follows:
"For outstanding support in our crusade to inspire the love of reading, foster the desire to learn and so improve literacy. Your generous efforts have strengthened the Boys & Girls Clubs in their mission:
"Enhancing lives of youth and their families by providing a positive environment that cultivates academic success, healthy lifestyles, good character and citizenship."
About Sterling:
Founded in 1983, Sterling has been the dominant player in the practice management consulting field for over three decades. By survey, active Sterling clients see a 10–20% increase in production in the first four to six months, with a 30–40% increase in the first year. Sterling CEO Kevin Wilson is not only a highly-trained administrator and consultant; he has published the widely-read human resources book, Personnel: Your Most Valuable Resource or Greatest Burden. All told, Sterling has delivered over 500,000 hours of business consulting and achieved over 135,000 training completions among 175,000 business professionals from 1,700 cities in every state in the nation. The company has won more than 75 local, national and international awards, including twice appearing on the Inc. 500 list of America's fastest-growing, privately-held companies. For more information, visit http://www.Sterling.us.