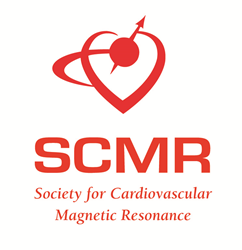 Mount Royal, NJ (PRWEB) January 19, 2016
The Board of Trustees of the Society for Cardiovascular Magnetic Resonance (SCMR) is pleased to announce the 2016 Gold Medal Award recipients are Joao A.C. Lima, MD, MBA, Professor of Medicine, Radiology and Epidemiology at Johns Hopkins University and Eike Nagel, MD, PhD, Director of the Institute for Experimental and Translational Cardiovascular Imaging, DZHK Centre for Cardiovascular Imaging, at Goethe University Frankfurt. The award is presented annually by the SCMR for outstanding achievement in the field of CMR as well as exemplary service to the Society.
Dr. Lima is very well known to the field of CMR, as a leader over the past 25 years. He has a strong history of service to the SCMR, beginning with the very first organizational meeting hosted by Gerald Pohost, extending through his service on the SCMR Board of Trustees, and including his tireless attendance and presentations at most if not all of the SCMR's scientific sessions. Dr. Lima has been a major contributor to the field. In particular among his research contributions over the past two and half decades, marked by nearly 160 peer-reviewed papers, those on myocardial function, late gadolinium enhancement, LV contractile function, and delayed enhancement imaging and his many contributions from the 10-year, 7,000-patient Multi-Ethnic Study of Atherosclerosis (MESA) study have been central to advances in our field. This landmark epidemiology study has published over 1,000 papers over the past 15 years. The CMR data has been the component of that study which has produced the most publications of any single sub-unit within MESA. In addition, Dr. Lima has authored 39 high‐level editorials and guidelines directly related to CMR. Perhaps most importantly, Dr. Lima has helped mentor and guide numerous others in the field.
Dr. Nagel has been deeply involved in SCMR for over two decades, including serving as President from 2008-2009. He has also been instrumental in furthering CMR recognition by holding leadership positions within the American College of Cardiology, American Heart Association, European Society of Cardiology, British Society of Cardiovascular Magnetic Resonance, German Society of Cardiovascular Magnetic Resonance, and as a Founding Member of the Asian Society for Cardiovascular Imaging. From a scientific perspective, Dr. Nagel has been a distinguished leader bringing recognition of the clinical applications of CMR across the spectrum of disease entities including left ventricular remodeling, viability, atherosclerosis, quantitative myocardial perfusion, and dobutamine stress ischemia CMR. Most recently, Dr. Nagel has been the Global Chief Investigator of MR-INFORM, a large international randomized controlled outcome study assessing whether patients with stable chest pain can be guided noninvasively by CMR perfusion rather than invasive angiography supported by fractional flow reserve. These efforts have been critical in elevating CMR's diagnostic and prognostic role. Finally, Dr.Nagel has also been at the forefront of training/mentoring a large number of CMR clinician researchers, as well as establishing multiple training programs throughout the world. It should be noted that many of his trainees have gone on to establish highly productive and widely recognized CMR centers of their own.
The SCMR is honored to recognize both individuals for their invaluable contributions to CMR and to the Society. Each has contributed in their own way, but all have made an indelible mark on the field deserving of the highest recognition.
About the Society for Cardiovascular Magnetic Resonance
The Society for Cardiovascular Magnetic Resonance (SCMR) is the leading international representative and advocate for all physicians, scientists, and technologists working in CMR to improve patient outcomes through excellence in education, training, standards, research and development. To learn more visit scmr.org.
###