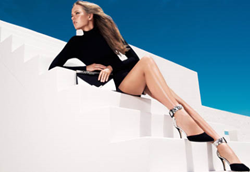 One of the major benefits we offer is eliminating unsuitable romantic prospects so our members don't have to do so...
(PRWEB) January 17, 2016
SEIClub.com, an international, private matchmaking and dating service launches new unlimited dating membership option for men.
The service, which counts Forbes billionaires, CEOs, nobility, models, hedge fund managers, entrepreneurs, and celebrities among its satisfied members, guides and connects financially independent, successful professionals with people who they would love to date, saving members from the time consuming and often unpleasant process of meeting unsuitable potential partners.
"We pride ourselves first and foremost on the quality of service we provide our members," a club spokesperson said. "They are people who have earned the very best out of life, and we always strive to meet and often exceed their expectations."
The quality starts with the pool of accepted members. Each applicant goes through a rigorous screening process and personally meets with an SEIClub.com executive team member.
The preliminary screening covers eligibility, success, positive values, ethics, lifestyle preferences, dating and romantic preferences and more. It also helps the executive team member determine how closely the applicant follows the "Golden Rule"—treating others as they wish to be treated.
"We want to ensure that all of our members are able to find a compatible romantic partner," the spokesperson said. "At SEIClub.com we meet with all applicants and determine if they follow the Golden Rule. This helps when we're matching club members up with each other. We want to ensure that every member is capable of being in a fulfilling relationship, and screening for the Golden Rule helps us evaluate their potential. It also shows that they have the ability to empathize and participate in a healthy, fun, loving relationship with someone special."
The screening process ends up winnowing away more than 65 percent of applicants. Being highly selective allows the club to ensure that only the very best applicants become members, a club spokesperson said.
"Our members are the financially, socially and culturally elite," the spokesperson said. "They're looking for partners of a similar caliber or someone who is simply spectacular as far as they're concerned. Our screening process allows us to match them with people they'll be glad to get to know and possibly form romantic relationships with."
Once a member has been accepted to and had a consultation with an SEIClub.com team member, they receive a portfolio of matches. The matches, which are compiled by experienced, executive team members, and not by a computer algorithm, take into consideration the member's preferences, as based on the in-person meeting.
For members, the quality of the matches is what makes SEIClub.com such an exceptional dating venue.
One member wrote a review about the quality of matches she's met through SEIClub.com: "I have had so much fun dating and meeting amazing matches," she wrote. "Every match I've met has been attractive, refined, polite, and a true gentleman in every sense of the word…" You'll find additional reviews here: SEICLUB.com.
High-quality matches are the purpose of such a rigorous application process, the club spokesperson said.
"We work to make sure that every person a member meets is someone they could potentially form a romantic relationship with, and someone who they'll want to get to know better," the club spokesperson said. "One of the major benefits we offer is eliminating unsuitable prospects so our members don't have to do so. All they do is go on a date with someone they would love to meet, and make sure they enjoy themselves."
The club arranges the dates for its members and then follows up afterwards to ensure things went well. The highly personalized service is an SEIClub.com hallmark, the spokesperson said.
"Our personalized, professional introductions provide a refreshing way to get away from the pressures and hassles of everyday life; ultimately ensuring that our members' personal lives are as successful as their professional lives, and making their professional lives even more successful in turn."
The exceptionally high quality matches that SEIClub.com provides its members lead to fulfilling relationships, including marriages.
One member wrote a review sharing his relationship success: "I just want to jump for complete joy from the rooftops. The woman you introduced me to is seriously perfect in every way!"
One couple wrote in to share how happy they were that even their families ended up being compatible.
"We just enjoyed our very first holiday together with both of our families," they wrote. "It was tremendous fun. Our parents like each other and our siblings have found great friends in each other as well. Life couldn't be better!"
The club spokesperson said that feedback in the form of shared testimonials such as these are incredibly appreciated at SEIClub.com. By getting to know members early in the process and keeping close tabs on how dates and relationships unfold, the club is able to help members enrich each other's lives.
"We understand the deeper meaning and value for each and every one of us of having truly thriving relationships," the spokesperson said. "We specialize in bringing together loving, emotionally and physically fit, respectful, mutually supportive, and happy life partners who both share a positive and balanced outlook on life. Our mission is to make life more balanced, peaceful, beautiful and meaningful for our members. We strive to provide our members with the highest quality, personalized matchmaking and dating service. We don't want to just meet expectations, we want to go above and beyond all expectations our members might have."
More information, including the ability to initiate membership application, is available at http://www.seiclub.com.