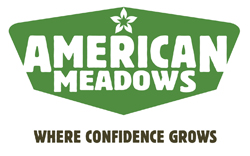 Williston, VT (PRWEB) January 19, 2016
American Meadows, the leading online retailer for wildflowers and sustainable gardening, has introduced more than 70 new perennials for Spring 2016. Unique, easy-to-grow, and affordable, these new perennials are sure to put on a spectacular show in any yard or garden. Comprised of varieties with a wide range of colors, flowering heights, and shapes, the new plants support pollinators, offer solutions for the troubled gardener, and provide endless opportunities for outdoor creativity this Spring.
A stunning daylily that grows flowers up to 3 inches, Daylily Heavenly Pink Fang is a pink flower with a yellow center and golden yellow ruffles on the edge of each petal. From the 'Flower Power' series this daylily produces over 500 blooms when mature and reaches a height of about 22 inches. A fantastic re-blooming variety that provides color all summer long, Heavenly Pink Fang performs best in full sun and works well as a border flower or a pop of color in a crowded flower bed.
Like its name suggests Asiatic Lily Tiny Sensation, is powerful despite its size. Producing reddish orange blossoms with yellow speckled tips, this dwarf variety is great for container gardening, or as an added border in flower beds. Blooming best in full sun, Tiny Sensation matures to about 14 inches and attracts many pollinators, particularly butterflies.
A perfect fit for gardens that are never dry, the native, unique Platanthera cillaris, also known as 'Yellow Fringed Orchid' Orange Plume, adapts best to wetlands, moist meadows and wooded areas. Reaching a mature height of 40 inches, Yellow Fringed Orchid produces showy orange flowers that act as a magnet for butterflies all through the summer months.
Offering the largest flowers of any lavender but compact in habitat, Lavandula augustifolia or Lavender Superblue is a great fit for most gardens. With bright purple blossoms and a fragrant floral aroma, Superblue is a treat for both the eyes and the nose. Heat tolerant and thriving when planted in full sun, this lavender matures to about 12 inches and is a beautiful addition to cut-flower arrangements.
Gaillardia Sunset Snappy PPAF, is a magnet for butterflies, producing long lasting blooms that linger from early spring to fall. Also known as the Blanket Flower, this cheerful perennial matures to a height of about 16 inches and performs best when planted in hot, dry gardens. Drought tolerant once established, Sunset Snappy produces bright red and yellow flowers that attract butterflies and are deer resistant.
Perfect as a ground cover, Sedum Firecracker PPAF adds a pop of color to any rock garden, slope, patio or container. With bright cherry red foliage that deepens throughout the season, Firecracker blooms best when planted in full sun. Maturing to a height of only 8 inches, this low-growing perennial serves as a great way to control weeds because of its dense, well branched shape, and large amount of buds.
A great addition for gardeners looking to attract more pollinators, Agastache Bolero is a favorite amongst hummingbirds and butterflies. Drought tolerant once established, Bolero produces pink spike-like flowers that begin to bloom during early summer and last through the fall. Maturing to about 24 inches, this perennial has licorice scented leaves that deter deer.
For more information on American Meadows and its complete line of new plants for 2016, please visit http://www.americanmeadows.com.
# # #
American Meadows is the authority in wildflowers with more than 25 years of horticulture experience. American Meadows has inspired gardeners of all abilities to create memories that last a lifetime by supplying bulbs and seeds from all over the world. Serving as the industry's leading online retailer of wildflower seeds, perennial plants and flower bulbs in North America, the brand is committed to helping its gardeners find more beauty with less work. American Meadows offers easy-to-grow choices and landscape solutions for any kind of property and every skill level. For more information please visit http://www.americanmeadows.com/