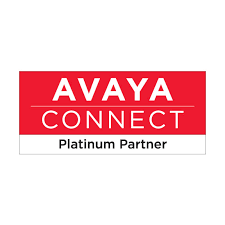 "The Avaya Connect Partner Program helps us ensure that customers have a consistent, quality experience, whether they buy direct from Avaya or indirect through a partner like ROI Networks" said Joe Lohmeier, vice president, Avaya Worldwide Channels
Mission Viejo, California (PRWEB) January 17, 2016
ROI Networks, LLC. today announced that it has become a Platinum member of Avaya Connect Channel Partner Program, a reseller program encompassing more than 10,000 companies around the globe. The Avaya Connect Platinum Partner level shows that the ROI Networks team has demonstrated skills in the sale and design of solutions based on Avaya technologies with a standard of excellence on which customers and Avaya can depend.
ROI Networks is authorized to sell Avaya Midmarket /Team Engagement / Customer Engagement / Networking/ Video Solutions to businesses in the United States. As a Platinum Avaya Connect Partner, ROI Networks will have access to the technical support and training needed to help companies use Avaya solutions to transform their operations and achieve better business outcomes.
Members of the Avaya Connect Partner Program must meet rigorous criteria for solution design and ongoing customer satisfaction.
"The Avaya Connect Partner Program helps us ensure that customers have a consistent, quality experience, whether they buy direct from Avaya or indirect through a partner like ROI Networks" said Joe Lohmeier, vice president, Avaya Worldwide Partner Organization." "As a member of our program, ROI Networks is delivering value to the end customer through their commitments to advancing their expertise and customer satisfaction."
One of the customers benefiting from ROI Networks relationship with Avaya is iQor, Inc., a company that is utilizing Avaya's Contact Center and Unified Communications solutions to enable their worldwide customers to deliver best-in-class interoperability and reliability at significantly less costs than hosting this solution in house.
About ROI Networks
ROI is a systems integrator specializing in the delivery of enterprise-class communication and networking solutions to small, medium and large customers. Our solutions can be completely virtualized and delivered to the customer as a premises-based, hosted or cloud-based deployment based upon the customer's preferences or budgetary requirements. These solutions enable our customer's to reduce overall Total Cost of Ownership, while enabling powerful collaboration and customer service resulting in superior business outcomes. For more information, please visit http://www.roinetworks.com.
About Avaya
Avaya is a leading provider of solutions that enable customer and team engagement across multiple channels and devices for better customer experience, increased productivity and enhanced financial performance. Its world-class contact center and unified communications technologies and services are available in a wide variety of flexible on-premises and cloud deployment options that seamlessly integrate with non-Avaya applications. The Avaya Engagement Environment enables third parties to create and customize business applications for competitive advantage. Avaya's fabric-based networking solutions help simplify and accelerate the deployment of business critical applications and services. For more information please visit http://www.avaya.com.
Jeff Hiebert
949-248-5001
jhiebert(at)roinetworks(dot)com