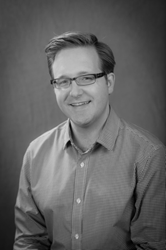 These enhancements demonstrate our dedication to personal wellness and wellbeing, and we couldn't be more thrilled to raise the bar even higher as we enter the New Year at Island Spa Catalina.
Avalon, CA (PRWEB) January 19, 2016
The Santa Catalina Island Company, Catalina Island's premier resort operator, announces new offerings for 2016 at Island Spa Catalina. The island's only experiential spa, which opened in November 2014, is launching Fitness on Demand™, an innovative virtual group fitness program, and unveiling new spa treatments including the Red Carpet Ready Facial. Leading this exciting programming is operator American Leisure, and new Spa Director Zach Thomas.
"We have been thrilled with the positive response to the opening of Island Spa Catalina and want to continue providing trendsetting experiences to our guests and the community," said Randall Herrel, Sr., CEO of Santa Catalina Island Company. "These enhancements demonstrate our dedication to personal wellness and wellbeing, and we couldn't be more thrilled to raise the bar even higher as we enter the New Year at Island Spa Catalina."
New in January is the launch of Fitness on Demand, the fastest growing virtual fitness provider that provides countless fitness opportunities through a sleek, touch-screen kiosk. Fitness on Demand offers virtual classes including kickboxing, stomach-toning workouts, Pilates, cardio and more, all taught virtually by premier instructors. At Island Spa Catalina, classes will be offered through a prearranged schedule or for individual and group use. The classes and use of Fitness on Demand will be included with an overnight stay at the Pavilion Hotel or the Inn on Mt. Ada, but will also be available to the public.
"Fitness on Demand is the perfect addition to the Wellness Studio at Island Spa Catalina as we expand our health and wellness offerings for 2016," said Maureen Fletcher Bankson, Executive Vice President of Spa Development and Operations for American Leisure. "This adaptable program allows us to provide our guests with unparalleled access to group fitness while visiting Catalina Island, making the perfect supplement to our already popular instructor-led classes."
Also new in January, Island Spa Catalina is introducing seasonal treatments perfect for the start of the New Year. The first addition is the Red Carpet Ready Facial, launching during Los Angeles' prime awards season. The facial incorporates the restorative powers of epidermal growth factors and diamond and gold collagen masks to smooth, tighten and tone the facial contours. Also during this time, guests are encouraged to look for new service packages including take home retail kits, perfectly paired services to extend their day of relaxation and pampering and other new product offerings. Just in time for spring, the spa is excited to launch a 'no water required' Citrus with a Twist body treatment and an ocean-inspired Cool Wave Foot and Leg Revitalizer and Cool Wave Scalp Treatment and Blow Out Combination Package.
American Leisure, the operator of Island Spa Catalina, is the leading multi-million dollar corporation that conceptualizes, designs and operates innovative and highly productive spas, lifestyle, sporting and recreational facilities. For over 30 years, American Leisure has worked within the real estate, hospitality and various other industries to gain a trendsetting reputation. American Leisure is proud to announce that Zach Thomas is now overseeing Island Spa Catalina, operated by American Leisure, as the Spa Director. Thomas previously worked at The Spa at Terranea in Rancho Palos Verdes, California, as Spa Operations Manager.
For more information about Island Spa Catalina, please visit: http://www.visitcatalinaisland.com/island-spa-catalina
Follow us:
Facebook @santacatalinaisland
Instagram: @visitcatalinaisland
Twitter: @visitcatalina
About Santa Catalina Island Company
Santa Catalina Island Company (SCICO) is a premier resort operator on Catalina Island, located 22 miles off the coast of southern California. SCICO offers an abundance of amenities including Descanso Beach Club, Island Spa Catalina, Pavilion Hotel, Avalon Grille and new state-of-the-art beachfront meeting space, Catherine's Terrace, as well as Banning House and Harbor Reef Restaurant in Two Harbors. SCICO also boasts more than 25 activities and tours designed to introduce visitors to the island's natural beauty and rich history including the Zip Line Eco Tour, East End Adventure, Undersea Expedition and many more. For more information, please visit http://www.visitcatalinaisland.com.
Media Contacts: Shelly Levin | Elizabeth Maxim
Murphy O'Brien Public Relations
310-586-7115 | 310-586-7131
catalinaisland(at)murphyobrien.com