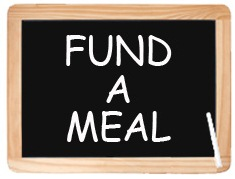 We are in need of funding to provide the meals as well as volunteer teams to serve them, and this corporate team building effort answers those needs.
Paterson, NJ (PRWEB) January 19, 2016
Eva's Village, New Jersey's most comprehensive anti-poverty organization, will welcome a volunteer team from the School of Management at Marist College in Poughkeepsie, NY on January 21st to serve the noon meal in its kitchen program.
Founded in 1929, Marist's 210-acre campus overlooks the Hudson River in the heart of the historic Hudson Valley, midway between New York City and Albany, the state capital. Marist College follows in the tradition of great institutions like Harvard University and the College of William and Mary that were founded as seminaries and developed into independent academies of higher learning. Consistent with the Marist College Mission, the sense of community and the sense of service to others are important. "As a New Jersey resident, I am looking forward to learning more about my community through my volunteer work at Eva's Village," stated Michael Bertelle, Junior at Marist College.
The Fund-A-Meal program provides the opportunity for volunteer teams to sponsor a meal in Eva's Community Kitchen and to serve the meal on the day of their sponsorship. "In 2011, we expanded our kitchen to accommodate the overwhelming numbers of people coming for a hot meal each day," commented Heather Thompson, Director of Development. "We are in need of funding to provide the meals as well as volunteer teams to serve them, and this corporate team building effort answers those needs."
Eva's Village strives to feed a hot lunch to all that come to their door each day (365 days/year), serving more than 140,000 lunches per year. The Community Kitchen program at Eva's Village has experienced a 27% increase since 2007, serving more than 350 people a day. Fund-A-Meal sponsorships directly help to offset the costs of providing over 350 meals each day. Fund-A-Meal sponsors receive various benefits including signage in the Community Kitchen, visibility on Eva's social network sites, press releases and honorable mention in our newsletter.
About Eva's Village
Founded by Msgr. Vincent E. Puma in 1982 as a response to the poor and homeless in Paterson, NJ, Eva's Village is a non-profit comprehensive social service organization with a mission to feed the hungry, shelter the homeless, treat the addicted and provide free medical and dental care to the poor. Through almost three decades of service, Eva's Village has established a unique record in facing community challenges and changing the lives of the hungry, homeless and addicted. It has grown from a simple soup kitchen to become the most respected anti-poverty program in New Jersey. Eva's Village now includes twenty integrated programs.
About Marist College
Marist College is dedicated to helping students develop the intellect and character required for enlightened, ethical, and productive lives in the global community of the 21st century. What started as a school for the training of future Marist Brothers has developed into one of the leading colleges of the arts and sciences in the nation. Marist is ecumenical in character and reflects the ideals of the founder of the Marist Brothers, St. Marcellin Champagnat: commitment to excellence in education, a pursuit of higher human values, and dedication to the principle of service.
For more information on the Fund-A- Meal Program, contact Jason Patterson, Government & Community Relations Specialist at (973) 523-6220 Ext. 226 or Jason(dot)Patterson(at)evasvillage(dot)org.