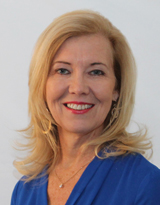 Rosemont, IL (PRWEB) February 01, 2016
Lindy Ryan will participate along with Heidi J. Ellsworth, Chairperson of WinR and share how woman can find strong and lasting career paths in roofing and how women are making a difference in the overall industry.
She will speak about her remarkable corporate and voluntary leadership tenure in the traditionally male-dominated roofing industry. Ryan's positive message of focusing on the job, not the gender, offers a powerful lesson in developing talent across our rapidly diversifying industry.
About National Women in Roofing
National Women in Roofing is a volunteer based organization with the goal to provide networking, mentoring and education for women roofing professionals. With a strong focus in mentoring and education for women new to the roofing industry, the organization will continue to work to create opportunities for continuing education, support and networking for professional success.
About Tecta America
Tecta America is the nation's premier commercial roofing contractor with operations located from coast to coast. Our unyielding commitment to quality, expertise and professionalism is what makes us the industry leader. Installation, repair, emergency damage response, sustainability options and more—we offer the responsiveness of a local roofing contractor backed by the resources and stability you need from a commercial roofing solution. For more information, visit our website at http://www.tectaamerica.com
Company Contact:
Robin Hollerich
507-385-4420
rhollerich(at)tectaamerica(dot)com