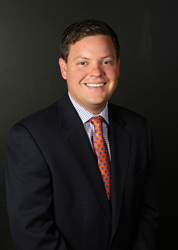 It's exciting and an honor to take on this role, and I look forward to working with Bob and the team to execute our strategic vision for 2016 and beyond
Chino Hills, CA (PRWEB) January 20, 2016
Jacuzzi Group Worldwide, a global manufacturer and distributor of branded bath and hot tub products, has announced the appointment of Drew Meng as President, North America Spa. Mr. Meng will have direct responsibility for the Jacuzzi® Hot Tubs, Sundance® Spas, Dimension One Spas® and ThermoSpas® businesses, effective January 1, 2016.
"Drew is very well prepared for this new challenge, having produced excellent results in various leadership roles in sales, marketing and product development since joining Jacuzzi Group Worldwide in 2008," says Bob Rowan, CEO, Jacuzzi Group Worldwide.
Since joining the company in 2008 as Vice President of Marketing for both the Jacuzzi® Brand and Sundance® Spas Brand, Mr. Meng has held various key marketing and sales leadership roles throughout the organization. He comes to Jacuzzi having previously advanced through the marketing organization at Black & Decker, which he joined as Product Manager in 2000 and departed as Vice President of Marketing in 2008. He replaces Peter Munk, who is stepping down and leaving the Jacuzzi organization.
"It's exciting and an honor to take on this role, and I look forward to working with Bob and the team to execute our strategic vision for 2016 and beyond," said Meng. "We are really blessed to work with such an amazing group -- both at Jacuzzi and with our networks of best-in-class hot tub dealers."
About Jacuzzi Brands LLC
Jacuzzi Group Worldwide, through its subsidiaries, is a global manufacturer and distributor of branded bath and hot tub products. Jacuzzi is committed to creating products that focus on health and wellbeing through Jacuzzi® Aqualibrium™ -- the perfect mix of air and water. Backed by 60 years of product engineering, our functional products for the home and outdoor space are marketed under a portfolio of brand names, including Jacuzzi® Brand, Sundance® Spas, Thermospas® Brand and Dimension One Spas® Brand. Learn more at http://www.jacuzzi.com or contact us at 1-866-234-7727.