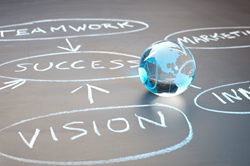 Switzerland will be the 26th country that ASEA has established sales in
Regensdorf, Switzerland (PRWEB) January 19, 2016
Trish Schwenkler, owner of OurGlobalHomeBusiness and Triple Diamond Independent Associate of Redox signaling manufacturer ASEA, reports that ASEA will celebrate its grand opening of the Swiss market on January 30th, 2016 with a kick-off event including training about ASEA and its products, leadership development, and more by recognized regional leaders as well as Regional Vice President Justin Wilson and Regional Sales Manager Kristijan Sipus. Trish Schwenkler of OurGlobalHomeBusiness, notes that Switzerland will be the 26th country that ASEA has established sales in.
ASEA, LLC manufactures the world's first and only Redox Signaling supplement. These Redox Signaling Molecules in ASEA support the vital activity of cellular repair and replacement that are necessary for optimal cellular health.
The event is free to attend and will be held on Saturday, January 30, 2016 from 9:30 AM to 5:00 PM (CET) at the Mövenpick Hotel Zürich-Regensdorf in Regensdorf, Switzerland. German translation provided.
To register for the kickoff event, visit the Eventbrite page here.
For information and connections to local representatives contact Trish & Bob Schwenkler, Triple Diamond Independent Associates of ASEA, LLC and owners of OurGlobalHomeBusiness.