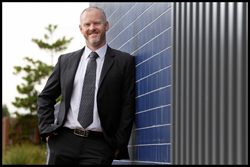 We have one of the best Linux teams on the planet and are a top ten corporate contributor to the Linux kernel
Brisbane, Australia (PRWEB) January 19, 2016
Accelerated™ today announced that it has tripled the size of its Asia Pacific Research & Development center in Australia. The company expanded its Engineering facility with a move to a new, larger office facility in Brisbane. In an effort to keep up with its fast paced growth Accelerated also hired additional engineers in both its hardware and software teams to complement its existing engineering group.
As part of this expansion, Accelerated Australia transitioned from a foreign owned branch to a wholly owned subsidiary (Accelerated Concepts, Pty. Ltd.) and promoted Matt Ramsay, VP of Business Development, to the additional position of Managing Director.
The R&D facility is the heart of Accelerated's engineering for its suite of network security, cellular connectivity, out-of-band management and upcoming virtual and software defined network appliances. "Brisbane looks after the company's overall design engineering", said Ramsay. "In addition to PCB, schematics, drawings, and hardware design we also manage all manufacturing activities from Brisbane. Brisbane is home to the company's software and firmware design team for Accelerated devices globally. We have one of the best Linux teams on the planet and are a top ten corporate contributor to the Linux kernel which really is a testament to the software team's dedication". All Accelerated devices are based on the open source Linux operating system.
Tom Butts, CEO of Accelerated, said: "In addition to our facility expansion, we are looking to continue to hire both software and hardware engineers in our Australian subsidiary. This is necessary so that we can stay ahead of growth for our product sales of our cellular routers and connectivity products. We also have a number of exciting announcements planned for the first half of this year that are the result of our ongoing investment in R&D in Australia".
Accelerated's Brisbane facility includes a new hardware testing lab.
About Accelerated - Connected Is Everything™
Accelerated is an innovator in global cellular, cloud and network communications, and offers industry-leading hardware and software solutions that expand primary and failover data connectivity and management capabilities. Since the creation of its flagship product NetBridge in 2006, Accelerated continues to innovate its line of cellular hardware, network management software and virtual private network (VPN) technology. Accelerated offers a range of wireless WAN (WWAN) products including the 6300-CX and 6300-LX products ideal for retail locations or even Machine to Machine (M2M) and Internet of Things (IoT) environments. More advanced communication technologies such as its Dial-to-IP™ Converter and its 5400-RM Cellular Out-of-band (OOB) Remote Manager, a compact, high-performance, remote network management platform complement its cellular expertise. All Accelerated products can be centrally managed using Accelerated View™ cloud-based network management software. Accelerated is headquartered in Tampa, Florida, with offices in Chicago, Atlanta and Brisbane, Australia. For more information, visit: Accelerated.com.