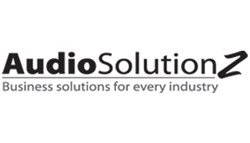 The shortage of truck drivers has grown to nearly 48,000 and could expand further due to a combination of industry growth and a retiring workforce – Statement by the American Trucking Association
Durham, NC (PRWEB) January 19, 2016
The trucking industry moved almost 10 billion tons of freight in 2014, which constitutes more than two-thirds of all products transported within the US. *Even though the industry is booming and the amount of freight being carried is set to increase by 29 percent by 2026, there is a crippling shortage of truck drivers. *While transportation companies are raising salaries and increasing incentives, the shortage persists – though there might be a solution in recruiting female driver, women are increasingly entering the workforce, but transportation and utilities is one of the sectors with the lowest number of women.
The acute shortage of drivers is estimated by industry sources to be at 48,000 and increasing steadily. With the market for transportation becoming stronger and more in demand and average salary rise far outpacing other sectors of the economy, transportation companies need to rethink their incentives to suit female drivers better – to determine how to restructure their employment and retention programs so that they can tap into this potential source for new drivers.
To help transportation and logistics companies to prepare for this new challenge ahead, AudioSolutionz will host a webinar entitled How to Effectively Recruit and Retain Female Truck Drivers on Thursday, February 4, 2016 with expert speaker Ellen Voie, where she will share how transport companies can tap this potential source and how they can and should hire and retain more female drivers in the trucking industry.
These training sessions will provide participants with the tools to understand the need, the framework and the best strategy to which they must turn to adapt to the changing environment and hire female drivers and retain them in their companies.
For more information visit: https://www.audiosolutionz.com/transportation/recruiting-retaining-female-truck-drivers.html
About AudioSolutionz
AudioSolutionz.com is the leading source of business-enhancing information for transportation professionals. Our audioconferences, DVDs, transcripts and other quality products are designed to educate and improve the lives of transportation on a daily basis, through topical and relevant events conducted by an unmatched panel of experts. To know more visit: https://www.audiosolutionz.com/transportation.html
SOURCES:
*US News, "An Industry Stuck in Neutral", http://www.usnews.com/news/articles/2015/08/18/technology-and-americas-trucker-shortage
*CNBC News, "Rising Pay for Truckers is Reshaping the Industry", http://www.cnbc.com/2015/10/30/rising-pay-for-truckers-is-reshaping-the-industry.html