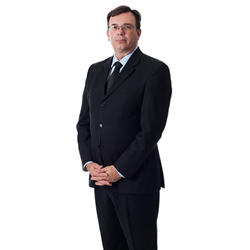 "By contributing to the educations of gifted students, we will help them develop the skills necessary to thrive at our firm.
Sudbury, ON (PRWEB) January 20, 2016
Collins Barrow SNT LLP is excited to announce a new bursary program that will be launched in the months ahead. This program is comprised of the following annual opportunities: a five-year bursary to Brock University's Goodman School of Business, awards to each of the NorthEastern Ontario District's 11 school boards and a university bursary that includes paid tuition for a student's fourth year, as well as a full-time position at Collins Barrow.
"At Collins Barrow, we offer employment opportunities worthy of Canada's top talent," says CB SNT LLP managing partner Richard Schaak. "By contributing to the educations of gifted students, we will help them develop the skills necessary to thrive at our firm."
For more information:
Richard Schaak
Managing Partner
Collins Barrow SNT LLP
rischaak(at)cbsn(dot)ca
705-560-5599 (ext. 208)
Connect on LinkedIn
Abigail Gamble
Media Relations
Akcessia | Mayk Ideas
agamble(at)collinsbarrow(dot)com
647.727.3584