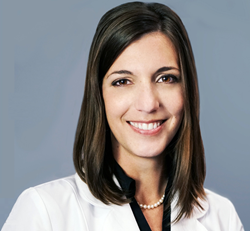 Turner Medical Arts' patient-centric focus is perfect for the obstetric care I practice, since each woman is unique and deserves personalized attention for her health—and the health of her baby.
Santa Barbara, California (PRWEB) January 20, 2016
Duncan Turner, MD, built Turner Medical Arts on a foundation of expert care, professionalism, compassion, modern techniques and technology, and—above all—a commitment to always putting the needs and safety of his patients first. This drive to always offer the best in obstetrics and gynecology to Santa Barbara-area women led him to welcome a new doctor, Melissa Drake, MD, to the practice in December 2015.
Dr. Drake comes to Turner Medical Arts from George Washington University in Washington, DC, where she served as a resident physician from 2011 to 2015. While working in the nation's capital, her patients included diplomats and major governmental power-players, as well as immigrants from South and Central American countries, but she never lost her belief that each and every person she treated deserved the best possible care she could give.
Dr. Drake studied both obstetrics and gynecology, and her education and experience include modern birthing techniques, as well as such non-medicated methods as hypno-birthing, water-assisted births, and more.
Since no two births are the same, and a variety of situations requiring immediate attention can arise throughout a woman's pregnancy, Dr. Drake also underwent extensive training to gain insight and experience in helping with pregnancies deemed higher risk due to high-blood-pressure conditions such as preeclampsia, multiple babies (such as twins, triplets, or more), intrauterine growth restriction, diabetes, cervical insufficiency, kidney or liver disease in the mother, prior C-sections or other surgeries, and more.
Dr. Drake is also well versed in gynecology techniques, from hysteroscopy and other office based procedures to surgeries for cervical, uterine, and other cancers. In her gynecology training, she focused on laparoscopic surgery.
Over and above her medical experience and specific focus on obstetrics and gynecology is her drive to give women the opportunity to learn about their own bodies and how to take charge of their own health, empowering them to take control.
Turner Medical Arts offers a number of options related to obstetrics and gynecology, including standard gynecological care, hormone replacement therapy, breast health services, weight management help, and skin care. The practice recently added the FDA-approved, minimally invasive MonaLisa Touch® to its menu of services, providing vaginal rejuvenation to women suffering from dryness, irritation, and discomfort due to hormonal shifts.
To learn more about Dr. Melissa Drake, Dr. Duncan Turner, and the care and services they offer to women seeking obstetrics and gynecology at Santa Barbara's Turner Medical Arts, call 805-962-1957 or visit turnermedicalarts.com.