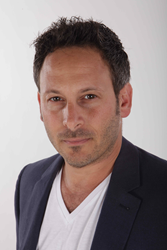 Rozen brings extensive experience in management and strategy consulting, helping organizations increase ROI on their marketing and technology investments.
New York, NY (PRWEB) January 19, 2016
At the National Retail Federation's Annual Convention & EXPO today, Optimove, a Customer Marketing Cloud provider for customer-centric businesses, announced that it has launched a strategic services division, designed to deliver data-driven customer marketing as a service. The company's new Strategic Services Team will assist companies in growing their businesses through their existing customers by improving customer loyalty, engagement and retention.
Optimove's well-established global leadership in the field of customer marketing uniquely positions it with the knowledge and experience to provide such services. In 2015, Optimove delivered more than 2.6 billion personalized marketing messages across a variety of channels on behalf of its clients. The Optimove Customer Marketing Cloud has helped its users achieve an average increase of 17% in customer spend, while reducing churn rates by 11% and increasing customer lifetime value by 25%. In total, more than 180 brands in e-retail, gaming, fintech and other verticals use the company's software.
"Following the highly successful adoption of our Customer Marketing Cloud by companies in many different verticals and countries, it is only natural that we now leverage the extensive knowledge we've accumulated to further help businesses maximize revenues from their existing customer base," said Pini Yakuel, Optimove's founder and CEO. "Our goal remains to help customer-centric businesses exhibit the emotional intelligence required to develop long-lasting, mutually-beneficial relationships with their customers, at scale. A holistic solution combining our industry-leading software with cutting-edge services is the best way to achieve this goal."
To lead its new services division, Optimove has hired Shauli Rozen as Head of Strategic Services. Rozen brings extensive experience in management and strategy consulting, helping organizations increase ROI on their marketing and technology investments. Prior to joining Optimove, Rozen led big data and cloud strategy for Amdocs, one of the world's largest providers of customer experience software solutions and services. Previously, Rozen served as a management consultant at Boston Consulting Group (BCG), where he advised senior management of Fortune 500 companies, helping them identify their highest-value opportunities, address their most critical challenges, and transform their enterprises. Rozen received an MBA from the Wharton Business School of the University of Pennsylvania, with a focus on marketing strategy.
"I am very excited to be joining such an innovative and dynamic player in the marketing technology space," said Rozen. "With data and analysis taking center stage, our top-notch team of data scientists and marketing analysts work closely with clients, ensuring that they are executing the best possible personalized multi-channel retention strategy. The team's extensive industry knowledge, accumulated best practices, and years of experience in hands-on data analysis and marketing campaign optimization will help businesses maximize the value of every customer and significantly increase their bottom line."
Optimove's Strategic Services Team consists of data scientists who are experts in customer marketing, each with years of experience working with companies, analyzing their customer data and formulating winning retention plans and strategies. The team specializes in deep customer segmentation, campaign performance analysis, campaign optimization, report creation and other related disciplines. The Strategic Services Team offers a number of service packages to help build, implement and optimize clients' marketing programs.
Shauli Rozen and other members of the Optimove team will be at booth #1002 during the conference's EXPO.
To contact Optimove's Professional Services team, visit: http://www.optimove.com/lp/contact-strategic-services.
About Optimove
Optimove's Customer Marketing Cloud is used by over 180 customer-centric brands to drive their entire customer marketing operation. Optimove combines the art of marketing with the science of data to enable marketers to deliver highly-effective personalized customer marketing campaigns through email, mobile, the Web, Facebook and other channels. Optimove's unique customer modeling, predictive micro-segmentation and campaign automation technologies help marketers maximize customer spend, engagement, retention and lifetime value. Optimove is used by brands of all sizes in a variety of industries. The company has offices in Tel Aviv, New York and London. Learn more at http://www.optimove.com.
# # #
Contact:
Matt McAllister
Fluid PR
510-229-9707
matt(at)fluidspeak.com