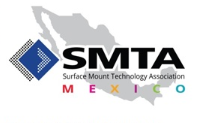 Cranston, RI (PRWEB) January 19, 2016
AIM Solder, a leading global manufacturer of solder assembly materials for the electronics industry, is pleased to announce Fabiola Nuñez, AIM's Mexico Sales Coordinator, and Rodrigo Cacho, AIM's Latin America Sales Manager, have been appointed as Surface Mount Technology Association Mexico Chapter officers. Fabiola Nuñez has been appointed as the SMTA Mexico Chapter Webmaster and Rodrigo Cacho was appointed as the SMTA Mexico Chapter Marketing Chair. Rodrigo and Fabiola will serve in these positions throughout 2016.
Rodrigo and Fabiola were two of the eight chapter officers recently appointed by SMTA Mexico Chapter President, Ivan Romo. As Webmaster, Fabiola will be responsible for updating the chapter's news and information on http://www.smta.org. As Marketing Chair, Rodrigo will develop a plan to market chapter events, memberships and increase involvement in the local chapter.
"We became an active part of SMTA Mexico to help bring the Mexican electronics market to the next level," said Rodrigo Cacho. "The new SMTA Mexico board plans to arrange more technical sessions and quality events for the chapter." The plan for SMTA Mexico to provide additional technical sessions will coincide with the expanding electronics market in Mexico. Rodrigo went on to say, "As a leader of solder assembly materials for the electronics industry, we understand that our role is not just to deliver quality products, but also quality technical information, expertise, new technologies and more. I look forward to our involvement as chapter officers."
About SMTA
The SMTA membership is an international network of professionals who build skills, share practical experience and develop solutions in electronic assembly technologies, including microsystems, emerging technologies, and related business operations. For more information or to join, please visit http://www.smta.org.
About AIM
Headquartered in Montreal, Canada, AIM Solder is a leading global manufacturer of assembly materials for the electronics industry with manufacturing, distribution and support facilities located throughout the world. AIM produces advanced solder products such as solder paste, liquid flux, cored wire, bar solder, epoxies, lead-free and halogen-free solder products, preforms, and specialty alloys such as indium and gold for a broad range of industries. A recipient of many prestigious SMT industry awards, AIM is strongly committed to innovative research and development of product and process improvement as well as providing customers with superior technical support, service and training. For more information about AIM, visit http://www.aimsolder.com.
Upcoming Events:
March 1, 2016 – SMTA Houston – Stafford, TX
March 3, 2016 – SMTA Dallas – Plano, TX
March 15-17, 2016 – IPC APEX – Las Vegas, NV
March 15-17, 2016 – Productronica China – Shanghai, China