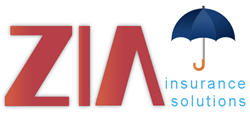 The ability to secure content and email messages—as well as the associated attachments—is critical, and it's what we do.
(PRWEB) January 19, 2016
Zia Consulting, Inc., the leading provider of Enterprise Content Management (ECM) and Intelligent Document Capture business solutions, will host a three-part webinar series beginning in January 2016. This series is designed for insurance organizations including property and casualty, life insurance, reinsurance, and more. The goal is to aid companies improve process efficiency to deliver measurable business results and enhance data security to mitigate enterprise risk.
By leveraging automation technologies, organizations can see a rapid return on investment (ROI) in document processing. For example, while the processing of claims is a central function for all insurance companies, for many, it is still a very manual, labor-intensive endeavor with significant people, paper, and process costs. Fortunately, it is also an area where modern automation solutions can deliver the most immediate ROI—with tools like Intelligent Document Capture (IDC), Outlook integration, and automated records management. Also, while the focus is primarily on cost savings, companies get the benefit of increasing customer satisfaction and retention rates, through a decrease in the time to process claims and error rates, as well as the opportunity to significantly reduce claims fraud.
Another area where significant benefits can be seen is through automation solutions for back office functions from contracts management to accounts payable. Attendees will learn to leverage tools like Document Assembly for corporate legal or automated ERP integration for corporate finance. These deliver results that can substantially help organizations meet their operational goals in cost reduction and enhanced compliance.
Finally, one of the biggest concerns for many CIOs in the industry is ensuring they aren't the next company on the front page due to a leak of corporate documents—with employee and/or customer data shared around the world. In addition, the concerns over how to manage cyber security coverages is a pervasive topic across the industry.
"The content security challenges facing these CIOs is enormous," according to Phil Robinson, SVP of Zia Consulting, "SharePoint is pervasive, Outlook is a primary collaboration tool, and it's almost too easy to share information externally through DropBox or similar tools. The ability to secure content and email messages—as well as the associated attachments—is critical, and it's what we do."
Each webinar will be 30 minutes in length and cover a different topic. Attendees are encouraged to attend all three or the ones most relevant to their needs. Additional information and links to register are below.
Webinar 1: Automating Claims Processing – January 26, 11:00AM MST
See how a leading insurance provider revolutionized their business using Intelligent Document Capture and a modern, integrated ECM content hub.
Register Now
Webinar 2: Automating Contracts and AP – January 28, 11:00AM MST
Learn to automate common back office business processes —from contracts management to AP—with tools like Document Assembly and enterprise integration into ERP systems such as SAP or Microsoft Dynamics.
Register Now
Webinar 3: Addressing Cyber Security – February 2, 11:00AM MST
Discover how the application of data security can be automated across the entire organization and extended to external collaboration tools from email to Dropbox.
Register Now
###
Zia Consulting delivers Enterprise Content Management (ECM) solutions that address the content chaos needs of your enterprise to better manage and secure the most important documents. As the leading partners for Alfresco and Ephesoft, we bring start-to-finish guidance and customization based on your organization's needs. Our ECM solutions solve Outlook and SharePoint by identifying and classifying critical content, integrating ECM platforms, streamlining business processes, and then delivering content security, information governance, and federated search. Our vertically focused automation solutions target the costly and complex document processing tasks that exist from mortgage, insurance, government, and more. They provide case management, automated classification and extraction, BPM/Workflow, and enterprise integration, to deliver a rapid ROI.