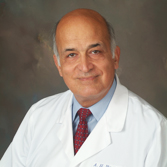 Jacksonville, Florida (PRWEB) January 20, 2016
Dr. A.H. Nezami has long helped patients to get the faces, necks, breasts, and bodies they want at his practice in Jacksonville. Plastic surgery is his life's calling, and his extensive education, constant pursuit of modern techniques and technology, and commitment to patient satisfaction have been the driving forces behind his Jacksonville Cosmetic Surgery Center—all of which is summed up in his January nomination as one of the "10 Best Plastic Surgeons for Florida for Patient Satisfaction."
At the start of the new year, he received a letter from the American Institute of Plastic Surgeons, a plastic-surgery-focused third-party rating service, alerting him to the honor. The letter cited three qualifications doctors must meet to qualify for the award:

a formal nomination from the institute itself, patients, or a fellow plastic surgeon
attainment of the highest degree of professional achievement possible in the doctor's chosen practice
an "impeccable patient satisfaction rating"
The deadline for his acceptance of the nomination is Feb. 5.
At around the same time, he also received notification from the International Association of HealthCare Professionals that he has been selected as a top plastic surgeon in Jacksonville for 2015-2016. His candidacy was approved on Dec. 30, 2015, and his biography will appear in a publication titled The Leading Physicians in the World.
This honor is reserved for physicians who demonstrate success and leadership in the field of plastic surgery.
Dr. Nezami has more than three decades of experience in the field of plastic surgery, with more than 16,000 procedures and surgeries to his name. Prior to that, he earned a medical degree from the University of Paris, France, School of Medicine. After his general surgical training, also in France, he trained in general and plastic surgery for five years in the United States.
He is certified by the American Board of Plastic Surgery. The voluntary certification process involves meeting particular educational and residency training standards, passing multiple examinations, and presenting cases to the board. The distinction is not guaranteed for life, but must be maintained.
Dr. Nezami founded the Jacksonville Cosmetic Surgery Center, accredited by the American Association for Accreditation of Ambulatory Surgery Facilities, in 1981. He is a member of the American Society of Plastic Surgeons, the American Society for Aesthetic Plastic Surgery, the Greater Jacksonville Society of Plastic Surgeons, and the Duval County Medical Society.
Learn more about Dr. A.H. Nezami and his practice in Jacksonville, as well as the breast augmentation, liposuction, and other plastic surgery options available at the Jacksonville Cosmetic Surgery Center, by visiting ahnezami.com or calling (904) 399-5061.