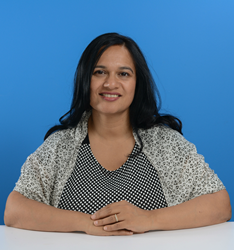 I am incredibly proud of the work we do at WaterAid, and I am honored to be recognized by the New York business community in this way.
(PRWEB) January 19, 2016
Honorees were selected for their track records as leaders "who innovate, succeed and pay it forward". The award is part of the American City Business Journals' national effort to celebrate those who put a premium on mentoring and supporting the next generation of women leaders.
"Day in and day out, WaterAid is proving that clean water, toilets and hygiene are the essential ingredients for a world where girls are able to attend and stay in school, women have the time to start and run small businesses, and half of the world's hospital beds are no longer filled by people suffering from preventable water-related diseases.
"I am incredibly proud of the work we do at WaterAid, and I am honored to be recognized by the New York business community in this way," commented Prabasi.
Prabasi was appointed Chief Executive of WaterAid America in May 2014. Over the course of the last year, the organization worked with local partners to reach two million people with clean water, three million people with toilets and sanitation, and over eight million people with hygiene education. Under Prabasi's leadership, WaterAid has been recognized by GuideStar's Philanthropedia as the number one ranked international water and sanitation nonprofit.
In addition to her work at WaterAid, Prabasi and her husband Elias Gurmu co-founded Buunni Coffee in 2011, and opened Café Buunni in 2012, NYC's first Ethiopian coffee shop, located in Washington Heights. The growing company blends Prabasi's strong social sector experience with Gurmu's entrepreneurial track record and is launching its second New York City location this year.
Prabasi was also recently named by both Fortune and Food & Wine magazines as one of the 'Most Innovative Women in Food & Drink'. She was recognized, in part, because of her reputation as a trailblazer and mentor for women interested in pursuing top leadership positions while also balancing busy family lives. A proud mother of two young girls, Prabasi has been praised for providing exceptional support and encouragement to the nearly 25% of WaterAid staff in the US who similarly have young children at home.
"Sarina's excellence in the nonprofit sphere is matched only by her unparalleled understanding of how businesses and nonprofits can form a powerful force for good in New York City—and far beyond," said Dan Singer, North America President for EMU Australia.
"EMU is proud to have teamed up with WaterAid to achieve a world where everyone, everywhere has clean water, toilets and hygiene, and we congratulate Sarina on being recognized among so many other influential New York leaders."
Other women honored by the New York Business Journal include Yahoo! Chief Revenue officer Lisa Utzschneider; HelloFlo CEO, Nanna Bloom; President and Chief Executive of the Partnership for New York City, Kathryn Wylde; and Girl Scouts of the USA CEO, Anna Maria Chavez and Jessamyn Waldman Rodriguez, Founder and CEO of Hot Bread Kitchen.
This year's award winners will be honored at a luncheon at the Harvard Club in New York City on January 20, 2016.
For more information about Sarina Prabasi and WaterAid, visit http://www.WaterAid.org/us
Note to editors

Around 900 children die every day from diseases caused by dirty water and poor sanitation
More than 650 million people live without water that is safe for consumption
2.3 billion people live without sanitation; that is one in three people globally
For every $1 invested in water and sanitation, an average of $4 is returned in increased productivity
Just $25 can enable one person to access a lasting supply of safe water
About WaterAid
WaterAid is the #1 ranked international non-profit dedicated to helping the people living in the world's poorest communities gain access to safe water, toilets and hygiene. WaterAid has programs and influence in 37 countries across Africa, Asia, the Caribbean, Latin America and the Pacific region. Since 1981, WaterAid has reached 23 million people with safe water and, since 2004, 21 million people with toilets and sanitation.