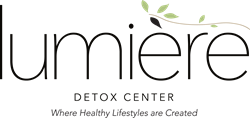 Boca Raton, Florida (PRWEB) January 19, 2016
Lumiere Detox Center to host community event at the Renaissance Boca Raton on Friday, January 22nd, 2016 from 11:30am – 2:00pm. John Lehman, President of the Florida Association of Recovery Residences, to present "Certified Recovery Residence or Boarding House".
The lack of oversight and recent news of unscrupulous business practices in the addiction treatment industry in South Florida has cast a black cloud over and tarnished the reputation of an innovative community that once led the nation in quality addiction treatment. This event will host leading treatment representatives who are committed to ethical business practices and ready to stand against unqualified proprietors inundating the field with sub-par treatment practices. Addiction professionals will gather to hear of positive changes taking place through FL Statute 397.487, a statute passed in the Legislature that raises standards for owners and operators of halfway houses in Florida through a certification process.
About Lumiere Detox Center- Lumière Detox Center is a 30-bed gender-specific medical detox program located in Jupiter, FL. Services are accredited through the Joint Commission and designed to help those struggling with addiction get the help they need, while treating them with the utmost respect and dignity.
About the Florida Association of Recovery Residences (FARR) - An affiliate of the National Alliance for Recovery Residences (NARR), FARR was founded in 2011 out of a need to evaluate and monitor standards-based recovery support services provided in community-based residential settings throughout Florida.
###