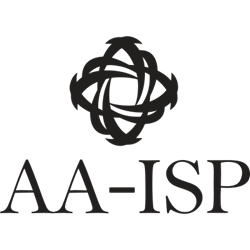 We are please to have ClearSlide expand its commitment to the AA-ISP as we come together to advance the profession of Inside Sales
Minneapolis, Minnesota (PRWEB) January 19, 2016
The American Association of Inside Sales Professionals (AA-ISP) announces today that ClearSlide, the leading platform for Sales, Marketing and Customer Success, is a Platinum Underwriter sponsor for 2016. With more than 10,000 individual members represented by over 3,000 companies in the US and worldwide, AA-ISP is one of the premier organizations dedicated to the profession of business-to-business selling.
Forrester Research predicts that B2B selling will be transformed by 2020, where sales representatives who offer higher-end, consultative services to help buyers order complex products will fare the best. Through its conferences, local chapters, webinars series, and other skill-based learning paths, the AA-ISP is helping prepare and train Inside salespeople and managers to navigate this new buyer journey.
"We are thrilled to partner with the AA-ISP because ClearSlide shares its mission of improving the performance of Inside Sales representatives and leaders," said Dustin Grosse, ClearSlide's CEO. "The AA-ISP brings together the best and the brightest professionals at a national and local chapter level to help transform the business of selling."
Larry Reeves, CEO of AA-ISP, adds, "We are pleased to have ClearSlide expand its commitment to the AA-ISP as we come together to advance the profession of Inside Sales. ClearSlide is a leading Sales Engagement solution that improves sales communications and customer engagement, which are key priorities for our member organizations and to the improving advancement of the Inside Sales profession, which is parallel to the mission of the AA-ISP."
"The association is pleased to welcome ClearSlide as a 2016 Platinum Underwriter sponsor," stated Bob Perkins, AA-ISP's Founder and Chairman. "ClearSlide's commitment to increasing sales management effectiveness and stronger customer-facing messaging is helping to lead our profession to the next level, and the AA-ISP is excited to work closely with ClearSlide in 2016."
About ClearSlide
ClearSlide is the Platform for Sales, Marketing and Customer Success that powers valuable, genuine business conversations and enables organizations to achieve better business outcomes. ClearSlide improves customer communications (phone, email, face-to-face) by providing real-time visibility and analytics for sales and marketing leaders. As a result, customers achieve higher seller productivity, increased sales management effectiveness, and stronger customer-facing messaging. Founded in 2009 and headquartered in San Francisco, ClearSlide serves thousands of customers, including Comcast, LinkedIn, Rackspace, SurveyMonkey, Thomson Reuters, and more.
The ClearSlide platform gives sales and marketing leaders ability to interact with insight by seeing the real-time activity of their teams and deep analytics about the types of content that ultimately is most impactful with customers. For sales professionals, ClearSlide allows for easy communication with customers and prospects, whether online or in-person, using ClearSlide's web-based and mobile applications. Please visit https://www.ClearSlide.com/ for more information.
About the AA-ISP
The AA-ISP is an international association dedicated exclusively to advancing the profession of Inside Sales. The association engages in research studies, organizational benchmarking and leadership roundtables to better understand and analyze the trends, challenges, and key components of the growth and development of the Inside Sales industry. Our mission is to help inside sales representatives and leaders to leverage our information and resources through published content, local community chapters, national conferences, career development, and an Inside Sales Accreditation program.
For more information on the AA-ISP please visit: http://www.aa-isp.org