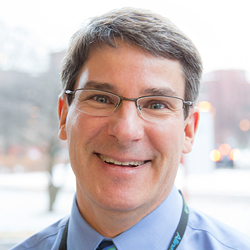 Yorba Linda, CA (PRWEB) January 19, 2016
Authorities in the United States and around the world have expressed contradictory viewpoints lately regarding vitamin D testing and treatment. How can clinicians and their patients make informed decisions about vitamin D options in light of the diverging views before them?
LabRoots, Inc will host DiaSorin in sponsoring a new, free educational webinar, "Clinical Controversies in Vitamin D Testing and Treatment," which will discuss the wide range of current data and equip attendees to make decisions with confidence. Topics include how to determine which individuals may be at risk for low vitamin D, whether a physical exam can help determine vitamin D deficiency, if a multivitamin or prenatal vitamin is adequate to prevent vitamin D deficiency, what methods are optimal for guaranteeing adequate vitamin D levels, and which research questions remain unanswered.
The speaker, Gregory Plotnikoff, MD, MTS, FACP, of Minnesota Personalized Medicine and Minnesota Natural Medicine, is a board-certified internist and pediatrician who works in clinical practice. Dr. Plotnikoff has received many national and international awards for research and education, and is the lead author of one book, 23 textbook chapters, and more than 50 articles in the peer-reviewed medical literature. His 2003 article on vitamin D deficiency and chronic, non-specific musculoskeletal pain remains one of the most often-cited articles in the history of the Mayo Clinic Proceedings. He is a graduate of Carleton College, Harvard University Divinity School, and the University of Minnesota Medical School.
A live Q&A session will follow Dr. Plotnikoff's presentation.
The free webinar, hosted by LabRoots, will be presented on February 29, 2016, at 9 am Pacific Time/11 am Central Time/12 pm Eastern Time.
For full details about the event and free registration, click here.
About DiaSorin:
DiaSorin, based in Italy, is a global leader in the field of biotechnologies. The company has been developing, producing, and marketing reagent kits for in vitro diagnostics worldwide for more than four decades. Its line of products used by diagnostic laboratories that are part of hospital facilities or operate independently meet the needs of clinical areas such as infectious diseases, hypertension, bone metabolism, and endocrinology.
About LabRoots:
LabRoots is the leading scientific social networking website and producer of educational virtual events and webinars. Contributing to the advancement of science through content sharing capabilities, LabRoots is a powerful advocate in amplifying global networks and communities. Founded in 2008, LabRoots emphasizes digital innovation in scientific collaboration and learning, and is a primary source for current scientific news, webinars, virtual conferences, and more. LabRoots is the owner and producer of BioConference Live – which has grown into the world's largest series of virtual events within the Life Sciences and Clinical Diagnostics community.