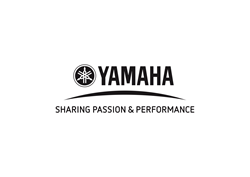 "Our designers, creative teams and marketing teams have created a warm, exciting space for music dealers, educators, artists and other show attendees to experience Yamaha," said Hitoshi Fukutome, president, Yamaha Corp. of America.
ANAHEIM, CA (PRWEB) January 21, 2016
Yamaha has reimagined the company's massive presence at the 2016 NAMM Show, to be held January 21-24 in Anaheim, California, United States of America.
Embracing the company slogan, Sharing Passion & Performance, the world's largest musical instrument manufacturer will debut more than 100 new products in the Anaheim Marriott Marquis Ballroom, adjacent to the Anaheim Convention Center. Visitors will appreciate the inviting, open space, new visual and audio elements, and the café feel of the dealer meeting rooms. A steady flow of artists and product experts will provide live performances and informative product demonstrations on the main stage in the center of the display.
Throughout the event, Yamaha will stream product news, interviews and other highlights at http://www.yamaha.com/namm and maintain a robust social media presence. Yamaha will also host a Bloggers Lounge in the Marriott Elite Ballroom 3, adjacent from the main display in the Marquis Ballroom. The Bloggers Lounge will provide the media and other content creators a convenient place to write about Yamaha or other NAMM show events.
"We have completely reengineered how we present our products and our brand at this year's NAMM Show," said Hitoshi Fukutome, president, Yamaha Corporation of America. "Our designers, creative teams and marketing teams have created a warm, exciting space for music dealers, educators, artists and other show attendees to experience Yamaha people, products and services."
As part of the Yamaha NAMM experience, Yamaha will host an invitation-only dealer event dubbed the New Product Happening on Friday, January 22 in the Platinum Ballroom across the hall from the main display in the Marriott Hotel.
New Keyboard products include the Disklavier ENSPIRE™ models, the world's most technologically advanced piano, along with an expanded line of TransAcoustic pianos. New digital pianos include the DGX-660 and the Piaggero NP12 and NP32. New portable keyboards include the PSR-A3000 world keyboard.
Yamaha Band & Orchestral unveils the new all-wood Yamaha Electric Violin, which provides outstanding sound and graceful designs. Yamaha Winds debuts a Xeno anniversary trumpet and trombone, two Geyer-style horns, the EXII Alto Saxophone, three series of flutes and two professional trumpet models. Yamaha Percussion also releases two new concert snare drums.
Yamaha Pro Audio launches a Stage Box solution and Dante networking card for the acclaimed TF digital mixer series, and will also present the robust Nuage music production system and custom installed sound products in the Marriott Elite Ballrooms 1 & 2.
Yamaha Guitars celebrates its 50th anniversary with seven new Revstar electric guitars, Yamaha's re-entry to the electric guitar market. The FG800 acoustic guitar series replaces the country's best-selling FG700 series. To commemorate the 50th anniversary, Yamaha releases the limited edition FG180-50th, which evokes the company's famous Red Label models. A special display outside the booth illustrates the intersection between Yamaha motorcycles and Revstar guitars.
A new synthesizer, the MONTAGE, offers unprecedented ways for keyboardists to control and interact with sound.
Yamaha Drums redesigned the renowned Recording Custom set with input from Steve Gadd, and introduces new DTX700 and DTX900 electronic drum kits.
Bösendorfer is showcasing the Oscar Peterson Signature Edition Piano, which brings the jazz icon's performances back to life, and will be displayed outside the booth in the hotel's corridor. The elegant Butterfly Piano and the 280VC concert grand model will also be shown, as will the Grand Bohemian Piano, the most opulent piano in the world.
Steinberg, also located in the Marquis Ballroom, will demonstrate Cubase Pro 8.5 digital audio workstation software and the UR22mkII audio interface.
Always well attended, the annual Junior Original Concert, presented by the Yamaha Music Education System, presents inspiring free performances by young composers from across the country. The concert takes place at 1:00 pm on Thursday, January 21, 2016 on the main stage at the Yamaha booth. All NAMM badge-holders are invited to attend.
Rounding out the display will be four concept products from Project AH A MAY, a collaboration between Yamaha Motor Co., Ltd. and Yamaha Corporation. Yamaha Motor Design Center devised a two-person marimba with 360 degrees of keys and a drum set contained in a globe that allows performers to let their imaginations run wild on an assortment of different drums and cymbals. Yamaha Corporation Design Laboratory created a motorcycle with a special contoured seat that covers the control areas, along with an electric power assisted bicycle and stand, which recharges batteries that can power musical instruments.
For more information, visit the Yamaha booth at the 2016 NAMM Show in the Anaheim Marriott Hotel, Marquis Ballroom, January 21-24, or http://4wrd.it/usayamaha.
About Yamaha
Yamaha Corporation of America (YCA) is one of the largest subsidiaries of Yamaha Corporation, Japan and offers a full line of award-winning musical instruments, sound reinforcement, commercial installation and home entertainment products to the U.S. market. Products include: Yamaha acoustic, digital and hybrid pianos, portable keyboards, guitars, acoustic and electronic drums, band and orchestral instruments, marching percussion products, synthesizers, professional digital and analog audio equipment, Steinberg recording products and NEXO commercial audio products, as well as AV receivers, amplifiers, MusicCast wireless multiroom audio systems, Blu-ray/CD players, earphones, headphones, home-theater-in-a-box systems, sound bars and its exclusive line of Digital Sound Projectors. YCA markets innovative, finely crafted technology and entertainment products and musical instruments targeted to the hobbyist, education, worship, music, professional audio installation and consumer markets.