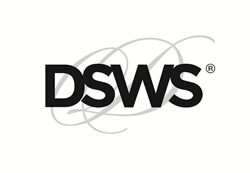 New York, New York (PRWEB) January 19, 2016
Domaine Select Wine & Spirits (DSWS), one of the industry's most progressive importers and distributors of fine wine and artisan spirits, has begun importing three premium bitters from the iconic Suze distillery in France, as well as merchanting several exciting new American spirits products to build upon its dynamic portfolio in 2016. The spirits additions include three whiskies and an Absinthe under New Mexico's KGB Spirits umbrella; Small Batch Bourbon from J.P. Trodden in Washington; Bowen's American Whiskey from California; and Rebellious Rye Whiskey from Twisted Manzanita Brewery & Distillery in California.
"We're excited to kick off the new year by partnering with some fresh new product lines, each of which are benchmarks of quality in their respective regions and innovators within their categories," says Paolo Domeneghetti, President, DSWS. "We're especially thrilled to expand our mixology prowess with the addition of the famous Suze Bitters, which are essential ingredients in a myriad of delicious cocktails."
The following products are now available through DSWS distribution channels nationwide:
Suze Bitters (SRP $29.99 200-ml., 40% abv)
-Aromatic Bitters (Cinnamon, Cardamom)
-Red Aromatic Bitters (Nutmeg, Anise)
-Orange Bitters (Orange Peel, Bergamot)
The following products are available regionally through select DSMerchants distribution channels:
Bowen's American Whiskey (SRP $49.99 750-ml. bottle, 45% abv) http://www.bowenswhiskey.com —100% corn mash bill, gluten free, smoky, smooth and refined character
J.P. Trodden Small Batch Bourbon (SRP $69.99 750-ml., 45% abv) http://www.jptrodden.com —70% corn, 30% winter wheat, aged three years in American New Oak Barrels; awarded a Double Gold in the 2015 San Francisco World Spirits Competition (SFWSC)
Twisted Manzanita (http://www.twistedmanzanita.com):
-Rebellious Rye Whiskey (SRP $27.99 375-ml. bottle, $44.99 750-ml., 47.5 % abv)—75% rye, 25% premium 2 row malted barley, aged six-12 months in recouped red wine barrels for a rich and unique caramel and vanilla flavor
KBG Spirits (http://www.kgbspirits.com):
-Governor's Reserve 4 Year (SRP $44.99 a 750-ml.)—awarded Gold in the 2015 SFWSC
-John David Albert 5 Year Single Barrel Whiskey (SRP $74.99 a 750-ml.)—subtle, refined, long finish
-Turley Mill Rye Whiskey Cask Strength (SRP $84.99 a 750-ml.)—lemon, white pepper notes
-Brim Stone Absinthe (SRP $69.99 a 750-ml.)—100% potatoes from Poland, wormwood, anise and fennel
For more information including hi-res photos and/or product availability, or if you would like to speak to a representative from Domaine Select, please contact Maggie Doherty at 646-561-2246 or mdoherty(at)colangelopr.com.
About Domaine Select Wine & Spirits
Founded in 1999, Domaine Select Wine & Spirits (DSWS) http://www.domaineselect.com is dedicated to wines and artisanal spirits of the highest quality and which demonstrate excellence and tremendous character, particular to their origin. DSWS is committed to transmitting the individuality of its producers; expressing diversity, tradition and personality is the tenet of DSWS. Headquartered in New York City, DSWS discovers and imports fine wine and spirits products from around the world, as well as artisanal American products which it distributes throughout major American markets, comprising its DSMerchants portfolio. Domaine Select Wine & Spirits was named 2010 Importer of the Year by FOOD & WINE Magazine.