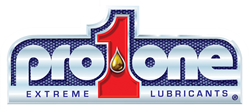 Houston, Texas (PRWEB) January 19, 2016
ProOne Inc., announced the introduction of RustProTM Rust & Corrosion Inhibitor, capable of providing up to five years protection in indoor storage and 2-3 years protection outdoors.
"It has been reported that corrosion costs US industries an estimated $170 billion a year. With its vast amount of metal equipment exposed to the elements, the oil industry has to absorb an above average share of these costs, especially during the recent downturn when so much equipment is being stored," said Don Barnes, Executive VP of Sales and Distribution for ProOne. "ProOne can literally save the industry billions of dollars at a time when cost savings are so critical," he added.
Formulated with ProOne's proprietary XPL+® technology which helps the product to bond to metal surfaces, RustPro is a thixotropic material, which means that it is a viscous material which becomes liquid while being applied but then returns to its original semi-solid state on the protected surface where it will remain to provide long-term protection from rust and corrosion.
Ideal for carbon steel or any exposed metal in high-salt environments, RustPro has been tested in the oil & gas industry for long-term storage and transportation with extraordinary results. A global oil producer was experiencing a 5% loss in stored pipe due to rust, but has seen zero rust after two years on coated surfaces. Similar results have been demonstrated by an expandable casing manufacturer after treating 2 million feet of casing.
RustPro is applied with an airless sprayer, roller, brush or dip, and can be easily removed with an alkaline cleaner. The product is available in gallon bottles, 5-gallon pails and 275-gallon totes. See http://www.pro1energy.com for a list of distributors.
About ProOne:
Based in Houston, Texas and Orange County, California, ProOne, Inc. (ProOne), the operating division of ProOne Holdings, Inc., is in the business of developing and marketing high-performance, cost-effective lubricants and fuel products for the oil and gas industry and commercial and industrial customers. ProOne has developed proprietary breakthrough lubrication technology with applications for oil drilling, manufacturing, mining and transportation. The product line includes biodegradable downhole drilling fluid treatments and lubricants, greases, cutting oils, spray lubricants, engine, transmission & hydraulic treatments, and fuel additives that have been tested and certified by leading testing laboratories and proven in the real world. For additional information on ProOne visit http://www.pro1energy.com
Statements contained in this news release, aside from those identifying historical facts, are 'forward looking statements' within the meaning of Section 21E of the Securities Exchange Act of 1934 and the Safe Harbor provisions as contained in the Private Securities Litigation Reform Act of 1995. Such forward-looking statements relating to the Company's future expectations, including but not limited to revenues and earnings, technology efficacy, strategies and plans, are subject to safe harbors protection. Actual company results and performance may be materially different from any future results, performance, strategies, plans, or achievements that may be expressed or implied by any such forward-looking statements. The Company disclaims any obligation to update or revise any forward-looking statements.
Contact:
Corporate: Lawrence Kahn, COO
ProOne, Inc.
Texas: (832) 516-6700 California: (714) 327-0262
Email: LKahn(at)pro-one(dot)us