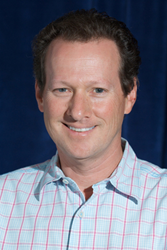 Los Angeles, CA (PRWEB) January 19, 2016
Cornerstone Research, a leading provider of economic and financial consulting and expert testimony, announced today that Professor Jeffrey Dubin of the University of Southern California has affiliated with the firm. His expert testimony includes cases involving intellectual property, antitrust, and mergers.
"Jeff is an authority on using econometrics, sampling and statistical methods, and survey analysis in the calculation of damages," said Cornerstone Research President and CEO Michael Burton. "He brings to our clients extensive experience testifying before courts and regulatory bodies."
Professor Dubin has provided expert testimony in cases before U.S. district and state superior courts, as well as state utility and transportation commissions. He has testified at trial and in depositions, including in such high-profile cases as Polaroid v. Kodak, Apple v. Microsoft: Hewlett-Packard, and United States v. BP Exploration and Production Inc. Professor Dubin has served as an expert on issues that span intellectual property, price fixing and class certification in antitrust cases, utility and other mergers, and consumer fraud and product liability matters.
His publications include several books, as well as articles on consumer choice, energy markets, and tax issues. The Econometric Society awarded him its prestigious Frisch Medal for coauthoring the best applied paper published in Econometrica in the previous two years.
Professor Dubin has taught courses on applied economics, antitrust, and competition. Prior to becoming an adjunct professor at USC, he was a tenured professor of economics at the California Institute of Technology, where he taught for 25 years.
About Cornerstone Research
Cornerstone Research provides economic and financial consulting and expert testimony in all phases of complex litigation and regulatory proceedings. The firm works with an extensive network of prominent faculty and industry practitioners to identify the best-qualified expert for each assignment. Cornerstone Research has earned a reputation for consistent high quality and effectiveness by delivering rigorous, state-of-the-art analysis for over 25 years. The firm has 600 staff and offices in Boston, Chicago, London, Los Angeles, Menlo Park, New York, San Francisco, and Washington.
Please visit Cornerstone Research's website for more information about the firm's capabilities in economic and financial consulting and expert testimony.
Twitter at @Cornerstone_Res