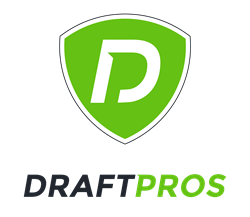 DraftPros levels the playing field... so average players can obtain a competitive edge.
CHICAGO, IL (PRWEB) January 20, 2016
DraftPros.com, a Daily Fantasy Sports analytic site, is the sponsor of The Fantasy Sport Trade Association (FSTA) January Conference premier offsite event at the American Airlines Center as the Dallas Mavericks host the Minnesota Timberwolves January 20th.
"We want to thank DraftPros and the Dallas Mavericks organization for making it possible for our members to have an evening of fun, and excitement," said Paul Charchian, President of FSTA, "This is DraftPros' second major sponsorship of a FSTA event and they really stepped up, supplying the tickets, food and a private bar for the event. They are a huge asset in our growing industry."
Fantasy sports are growing at a constant rate with over 57 million players in North America. Draftpros.com provides insight, education and expert tools to the average daily fantasy sports (DFS) player who choses to play on the popular game playing sites such as FanDual or DraftKings.
"We 'level the playing field' by providing easy to understand analysis so average players can obtain a competitive edge as they play their favorite DFS sport," says Antonio Moreda, C.E.O of DraftPros.com, "Our free analysis and injury reports coupled with our membership ProTools, sets us ahead of the field … and the users echo our enthusiasm."
ABOUT DRAFTPROS.COM
Draftpros.com is privately held and launched in the fall of 2015. It currently has a paid membership, staff of writers, data scientists and podcasters throughout the U.S. Its senior management team is located in Puerto Rico. Draftpros.com supports NFL, NBA soon adding MLB. It is a member in good standing of FSTA and conforms to its code of conduct and has filed its Reg-D.